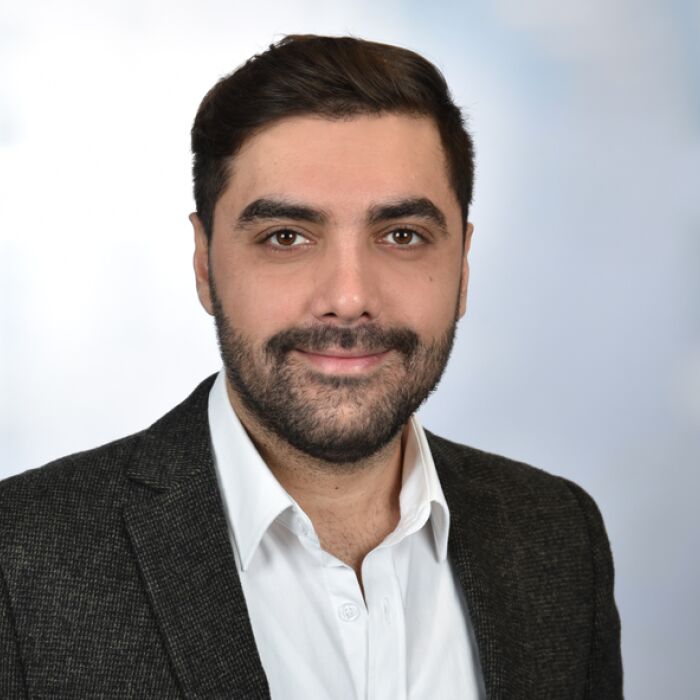 I'm
35 years old
and originally from
Syria
.
I'm in Germany for
9 months
and live in
Herne
,
Germany
.
I'm looking for
a permanent position
in the area of
Software engineering, programming
(Embedded Systems, SW programming...),
Telecommunications, communications engineering
(GSM, UMTS, LTE, 5G),
IT support, training, consulting and distribution
(General IT help Desk),
Industrial electronics, microelectronics, measurement technology
(Everything Related to Computer HW),
Print media, new media
(Electronic Circuits Designing) or
Print media, new media
(Python, C, C#, Vbasic.net, Sql, JAVA).
RF Optimizer, Embedded Systems and Algorithm programmer, and Excimer Laser Engineer.
I am an ambitious person who is so enthusiastic to work and enhance his knowledge.
I worked and involved myself in many experiences and domains without hesitating since I was in my earlier academic stages.
I worked with smart and programmable electric circuits, monitoring and security equipment, SW & HW programing, Optical fiber splicing and optical transmission networks, mobile telecommunication RF coverage planning and performance optimization, and I expanded my horizons by introducing my self to biomedical Laser engineering knowledge and started to work with Excimer Laser for ophthalmic surgeries as a maintenance engineer and a technical support representative.
Excimer Laser Maintenance and Support Engineer

10/2017 - 09/2021

Damaskus, Syria

AlKaissi for Trading

Radio Optimization and Planning Engineer

07/2014 - 10/2021

Aleppo, Syria

Syriatel Mobile Telecom

Network Transmission and Optical Fiber Engineer

07/2012 - 07/2014

Aleppo, Syria

Syriatel Mobile Telecom

Algorithm Programing Consultant

02/2012 - 07/2012

Aleppo, Syria

ICARDA: International Center for Research

Commercial Correspondent and Showroom Organizer

09/2011 - 01/2012

Aleppo, Syria

Oulabitex Company

Electronic Circuits Technician and Trainee

06/2008 - 09/2009

Aleppo, Syria

Eng. Amar Abo Saleh

Studies: Computer and Embedded Systems Engineering

09/2006 - 09/2011

Aleppo, Syria

University of Aleppo, Syria

Bachelor

Status: Completed successfully