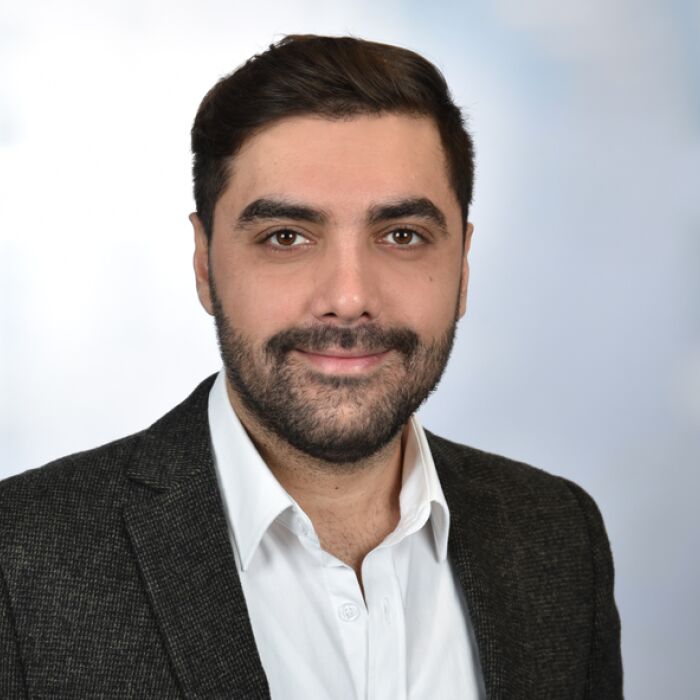 Ich bin
35 Jahre alt
und komme ursprünglich aus
Syrien
.
Seit
einem Jahr und 2 Monaten
bin ich in Deutschland
und lebe in
Herne
,
Deutschland
.
Bereit für Job umzuziehen
Ich suche
eine Festanstellung
im Bereich
Softwaretechnik, Programmierung
(Embedded Systems, SW programming...),
Telekommunikation, Nachrichtentechnik
(GSM, UMTS, LTE, 5G),
IT-Support, -Schulung, -Beratung und -Vertrieb
(General IT help Desk),
Industrielle Elektronik, Mikroelektronik, Messtechnik
(Everything Related to Computer HW),
Printmedien, Neue Medien
(Electronic Circuits Designing) oder
Printmedien, Neue Medien
(Python, C, C#, Vbasic.net, Sql, JAVA).
RF Optimizer, Embedded Systems and Algorithm programmer, and Excimer Laser Engineer.
I am an ambitious person who is so enthusiastic to work and enhance his knowledge.
I worked and involved myself in many experiences and domains without hesitating since I was in my earlier academic stages.
I worked with smart and programmable electric circuits, monitoring and security equipment, SW & HW programing, Optical fiber splicing and optical transmission networks, mobile telecommunication RF coverage planning and performance optimization, and I expanded my horizons by introducing my self to biomedical Laser engineering knowledge and started to work with Excimer Laser for ophthalmic surgeries as a maintenance engineer and a technical support representative.
Mein bisheriger Werdegang
Excimer Laser Maintenance and Support Engineer

10/2017 - 09/2021

Damaskus, Syrien

AlKaissi for Trading

Radio Optimization and Planning Engineer

07/2014 - 10/2021

Aleppo, Syrien

Syriatel Mobile Telecom

Network Transmission and Optical Fiber Engineer

07/2012 - 07/2014

Aleppo, Syrien

Syriatel Mobile Telecom

Algorithm Programing Consultant

02/2012 - 07/2012

Aleppo, Syrien

ICARDA: International Center for Research

Commercial Correspondent and Showroom Organizer

09/2011 - 01/2012

Aleppo, Syrien

Oulabitex Company

Electronic Circuits Technician and Trainee

06/2008 - 09/2009

Aleppo, Syrien

Eng. Amar Abo Saleh

Studium: Computer and Embedded Systems Engineering

09/2006 - 09/2011

Aleppo, Syrien

University of Aleppo, Syria

Bachelor

Status: Erfolgreich abgeschlossen