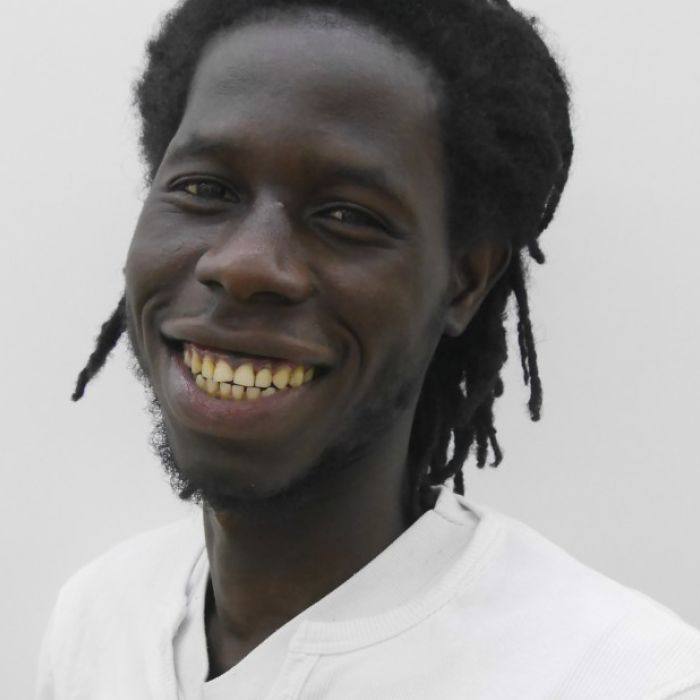 Ich bin 27 Jahre alt
und komme ursprünglich aus Gambia.
Seit 7 Jahren und 10 Monaten bin ich in Deutschland
und lebe in Kernen Im Remstal, Deutschland.
Ich suche
ein Praktikum
,
eine Ausbildung
,
eine Festanstellung
oder
einen Minijob
im Bereich
Bäcker
(Bäcker),
Gärtner
(Gärtner),
Maler- und Lackierer
(Maler- und Lackierer),
Fließenleger
(Fließenleger),
Spülkraft
(Spülkraft),
Tischler
(Tischler),
Lagerarbeiter
(Lagerarbeiter),
Klempner
(Klempner),
Gebäudereiniger
(Gebäudereiniger) oder
Fleischer
(Fleischer).
Hello my name is Mustapha Keita.
My dream is to start my new life here in Germany for that is my first aim to find a Job. That could be a Praktikum, in that i could show my skills, my talents, my passion to learn new things and my motivation to start here new. I am right at the beginning of my carrier.
I like challenges. Thats why i did the long and hard journey to Germany. After i spent 8 month in italy i hop i can finally profe finally myself in Stuttgart . I can show my proactive and how i work in a team.
I would be more than happy to find a Ausbildung in a craft- and chreativ Job. I wish to build on my career and I believe that this position i get, is able to offer that. To increasing my new function over the years .
At the moment I am living in the Flüchtlings-Unterkunft in Kernen- Stetten, Stuttgart where some voluntary helpers helping me to learn more german and help me with contens and new dutys of the job and any questions.
My skills:
I am a teamplayer
I am motivated
I am a quick learner
I am targeted
I am diligently
I am flexible
I am polite and courteous
If i could spark your interesting in my open- minded personality, i would be very pleased if we will get to know each other.
I'm looking forfard from hearing from you.
I would love to show you my skills and myself in a interview and in a Probearbeiten or a Minijob.
Yours sincerely,
M. Keita
I am ready to take on more responsibilities and I am very eager to learn new tasks.
Mein bisheriger Werdegang
Elektriker

04/2014 - 08/2014

, Gambia

Keba