Workeer as a tool for job matching
From the beginning one of Workeer's goals was to provide a platform that would help initiatives, volunteers and institutions to make their efforts in supporting refugees in their job search more efficient. For this reason in addition to the employer and applicant user roles, there is now also the option for initiatives to register in order to be able to effectively support all processes.
How to use Workeer as an initiative
Create your own profile
Create meaningful applicant profiles
Ensure adequate response to job offers
Support in applying for suitable offers
Your profile as an initiative
As an initiative you can create your own profile free of charge and with minimal time expenditure. On your profile you can present your work in a visually appealing way. It should serve you as a tool to make your work with refugees as efficient and uncomplicated as possible.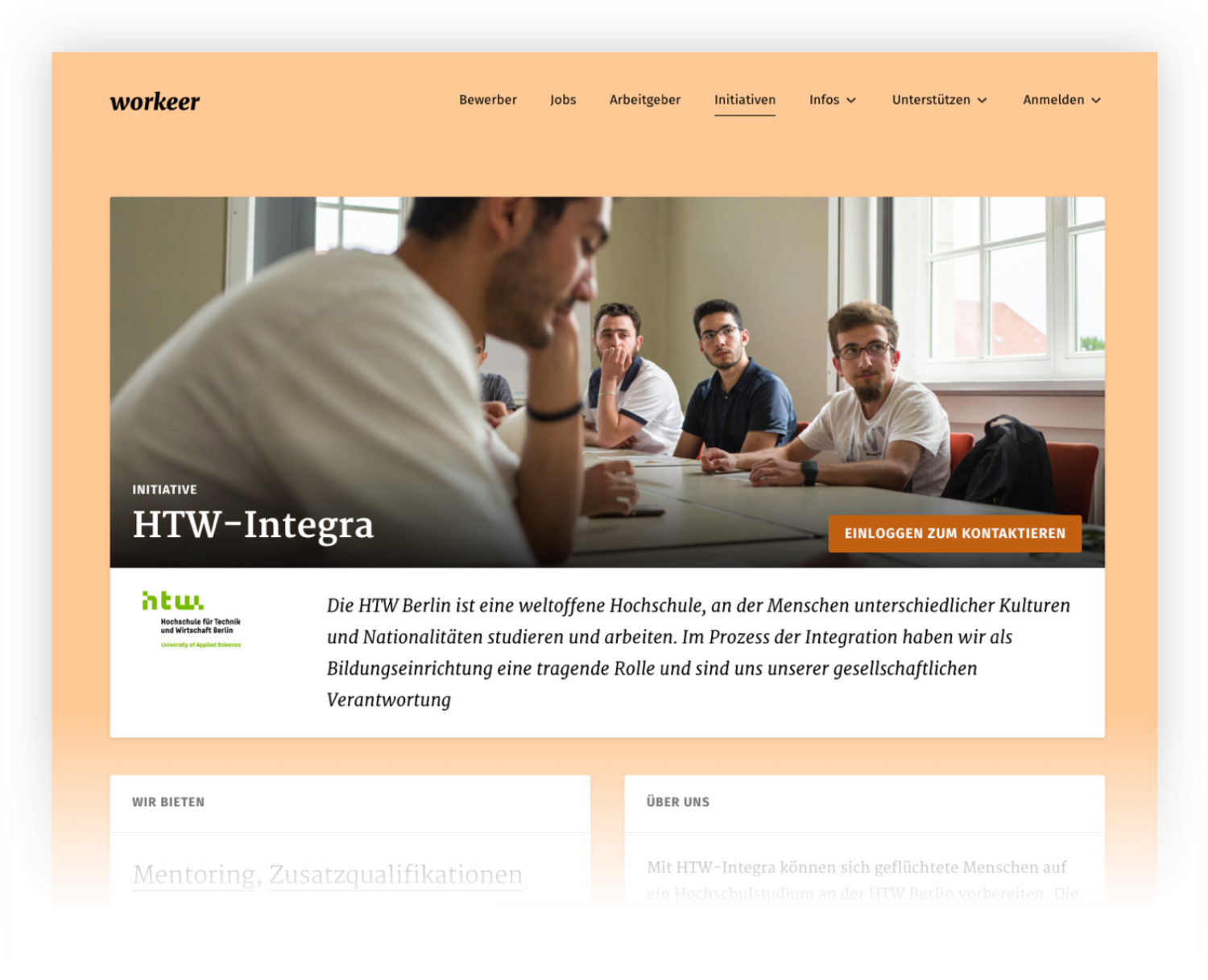 Create meaningful applicant profiles or connect with newcomers that you want to support
To get the most out of your profile you can create meaningful applicant profiles together with your participants or connect with existing applicant profiles. This way you can support them in their job search. The more meaningful the profile the better the chances of finding a job.
This can be done easily in your account under Applicants → Add. For example if you're supporting job seekers in job application workshops or mentoring programs you can register and then manage their profiles through your account. On your and the applicant's profile you will then find a note regarding the existing connection. You'll also receive a copy of all e-mails that an applicant receives, so that no more opportunities are missed.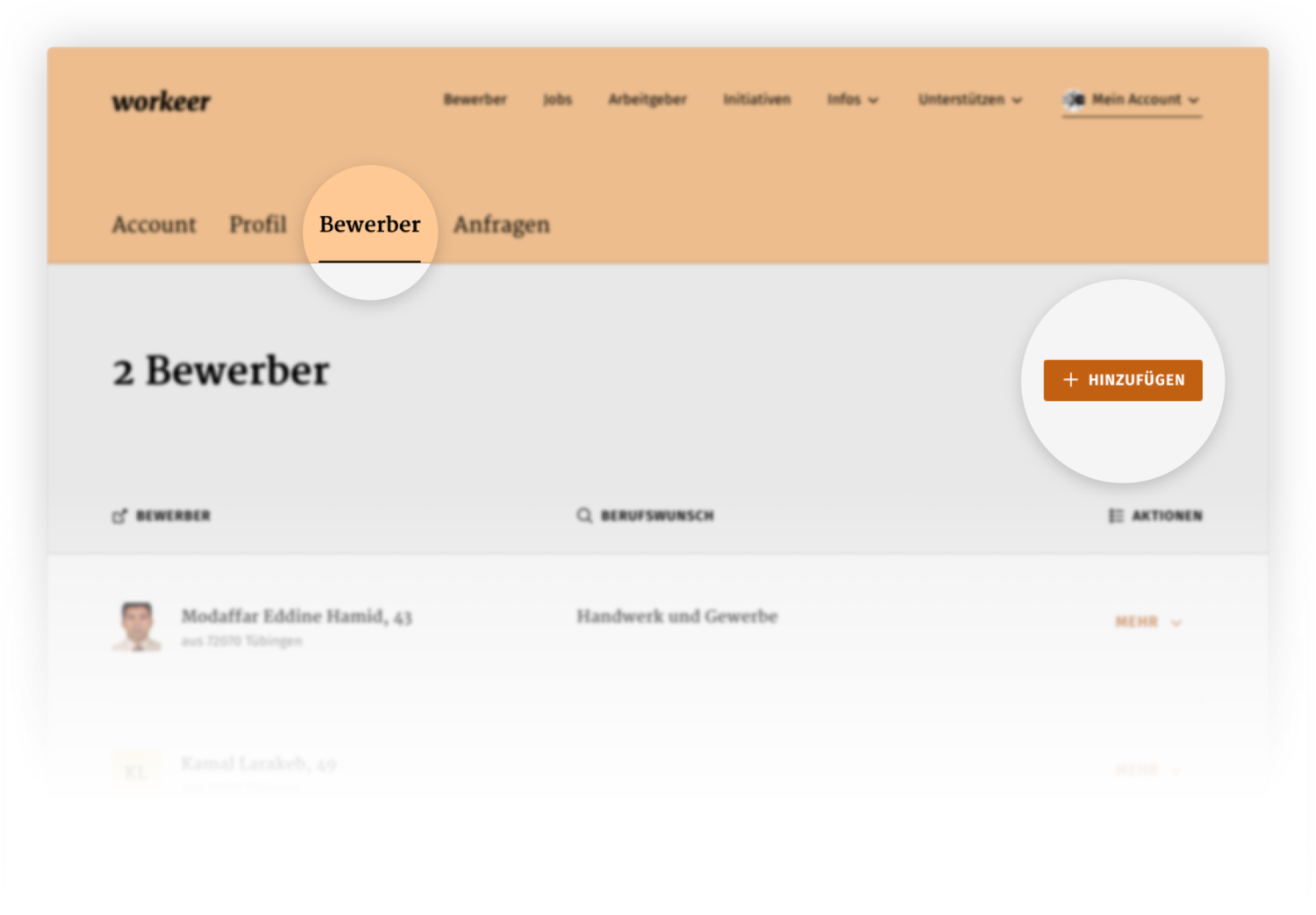 Adequate response to job offers and open positions
Support the applicants you work with by ensuring that incoming job offers are responded to in a timely and appropriate manner. You can also support the job seekers you support with applying to job ads that are relevant for them.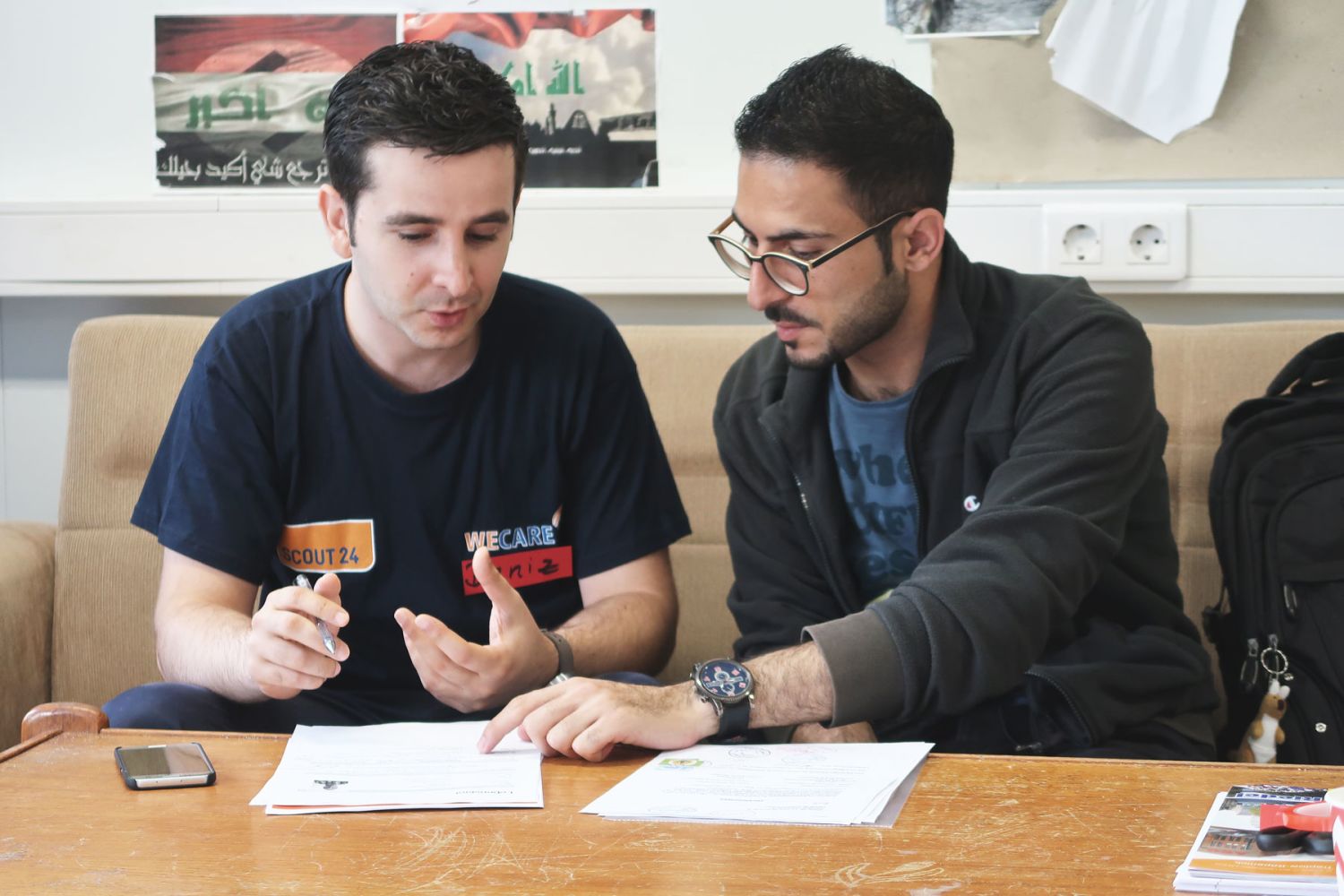 How does Workeer help you?
For employers it is important to know that applicants are supported and have a contact person, possibly even a few weeks beyond the start of work. This way you're sending an important signal and enable us to activate more relevant job opportunities for refugees.
In addition we make our network of employers who very specifically want to hire refugees accessible to you, so that you can find jobs for your participants more efficiently.
The applicants linked to you will never miss a job offer again, thanks to your support.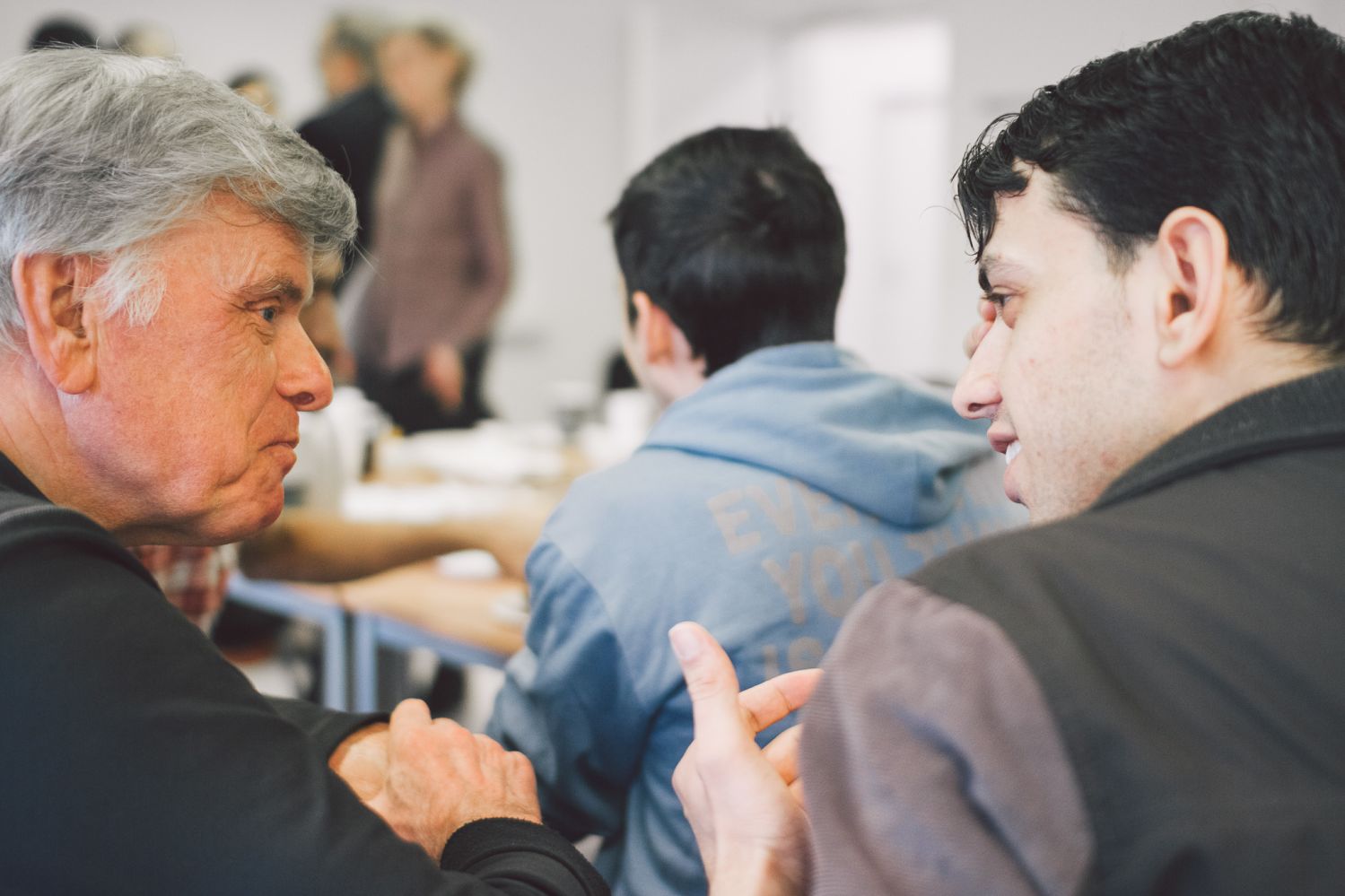 Supporting Workeer
Are you an association, social institution, initiative or similar and are in direct contact with refugees? As a multiplier of our job platform you can help us to make Workeer known among refugees. Below you will find some ideas for support opportunities:
Support refugees in using the website and creating an applicant profile. Register for this as an initiative here. This way, you can link yourself to the applicant profile so that you can accompany the applicants during the process. A great way to get started is to offer workshops at your facility where you can create profiles together, take application photos and share tips on how to continue using the site independently.
Draw attention to Workeer at your facility by displaying our flyers or posters on site. You can simply download flyers and posters for printing. We will also be happy to send you additional information material free of charge if you reach out to us.
Point out Workeer and the free use of our platform to refugees at informational events, counseling services, language courses, residents' meetings, etc.
Link Workeer on your website, draw attention to us on your social media channels or integrate us into your newsletters. Our logo is available for download here.
Are you a member of a business association, employer network, work in HR or have other contacts with employers interested in employing refugees? By spreading the word about Workeer in your network you can help us to draw attention to the potential of refugees as successful and motivated employees.
Make your network partners aware of Workeer and point them to the opportunity to hire employees through our platform.
Link Workeer on your website, draw attention to us or your job ads on Workeer on your social media channels or integrate us in your newsletters. You can download the Workeer logo here.
Get in touch with us: Upon availability our team will also be happy to present the job platform and cooperation opportunities in person.
Still have questions?
We welcome your questions or feedback on the content and functionality of Workeer in general or specifically on the initiative role. We are also always open to ideas and requests for closer cooperation or even the joint planning of a registration day. Karl Liebich from our team is available for all these requests and will get back to you quickly.