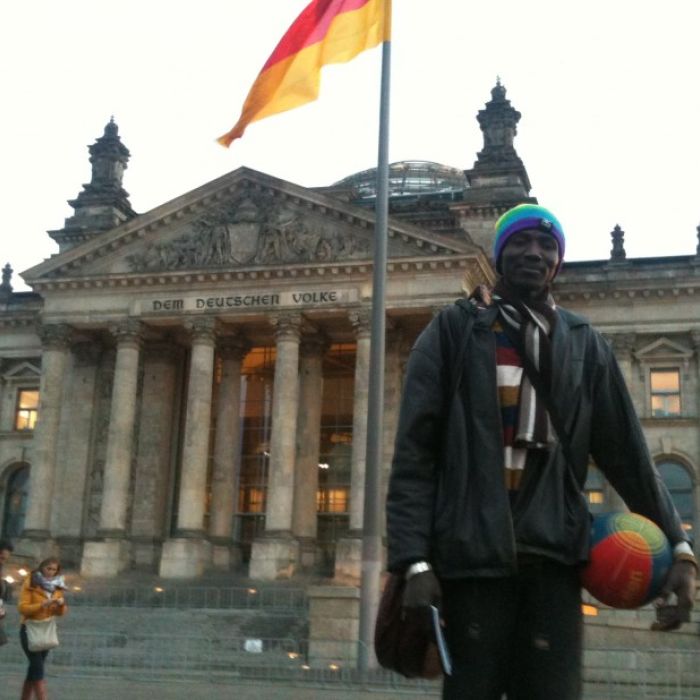 I'm 34 years old
and originally from Burkina Faso.
I'm in Germany for 7 years and 7 months
and live in Haldensleben.
Ich bin diszipliniert und motiviert, immer positiv und optimistisch. Ich lerne gerne von anderen und höre gut zu. Ich bin ein wenig schüchtern. In meiner Freizeit spiele ich gerne Basketball, oder ich lese, oder ich mache Musik mit meiner Gitarre.
Ich möchte Deutsch lernen, arbeiten und Freunde finden. In Haldensleben bin ich sehr isoliert, es ist schwierig Kontakt zu haben.
Bäcker

12/2012 - 12/2013

Brazzaville, Kongo

Privatbäckerei

Maurer, Hausbau

12/2010 - 12/2012

Soubré, Elfenbeinküste

privat