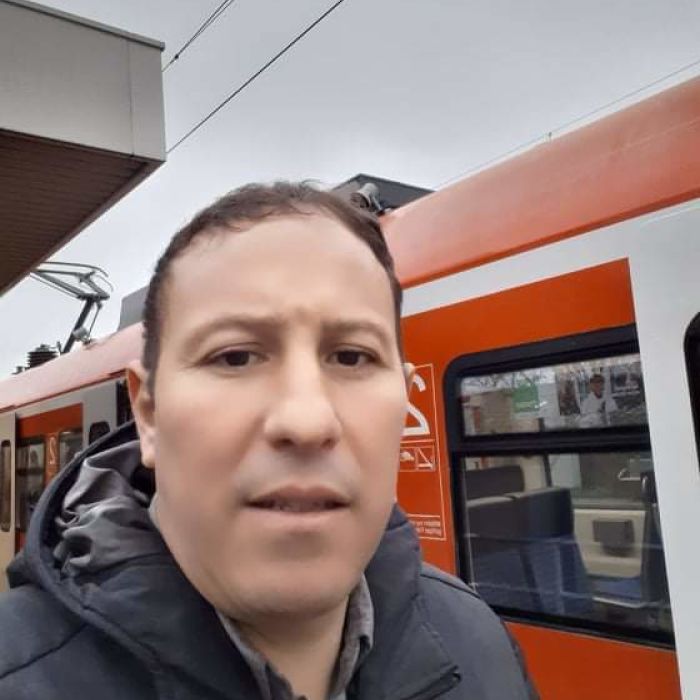 I'm 41 years old
and originally from Algeria.
I'm in Germany for 4 years and one month
and live in Oberstenfeld, Germany.
I'm looking for
an internship
,
an apprenticeship
,
a permanent position
or
a minijob
in the area of
Mechanical and plant engineering
(Ok),
Fruit growing, viticulture, horticulture
(Ok),
Banking, finance and insurance
(Ok),
Housekeeping, property management
(Ok),
Metalworking and metal processing
(Ok),
Retail, wholesale and online trade
(Ok) or
General and other semi-skilled and unskilled occupations
(Ok).
junger Mann im Alter von 37 Jahren, verheiratet und Vater von 3 Kindern, lebt als Flüchtling in Deutschland. Mein Personalausweis ermöglicht es mir, auf allen deutschen Gebieten zu arbeiten
Ich suche einen Job in allen Bereichen als Helfer oder auf Baustellen, im Transportwesen, im Haushalt usw.
Chef d'entreprise

01/2009 - 08/2019

Skikda, Algeria

Concrete equipment rental compano private. Skikda

Cuisiner

01/2007 - 12/2008

Annaba, Algeria

Restaurant,fast food

Factoro Sugar refning.

01/2004 - 12/2006

Guelma, Algeria

Maintenance and manufacturing service. Guelma

Security agent.

01/2000 - 12/2003

Guelma, Algeria

University Mai 8.1945 Guelma –

Learning topographo –

01/1999 - 12/1999

Guelma, Algeria

the printing of Guelma –