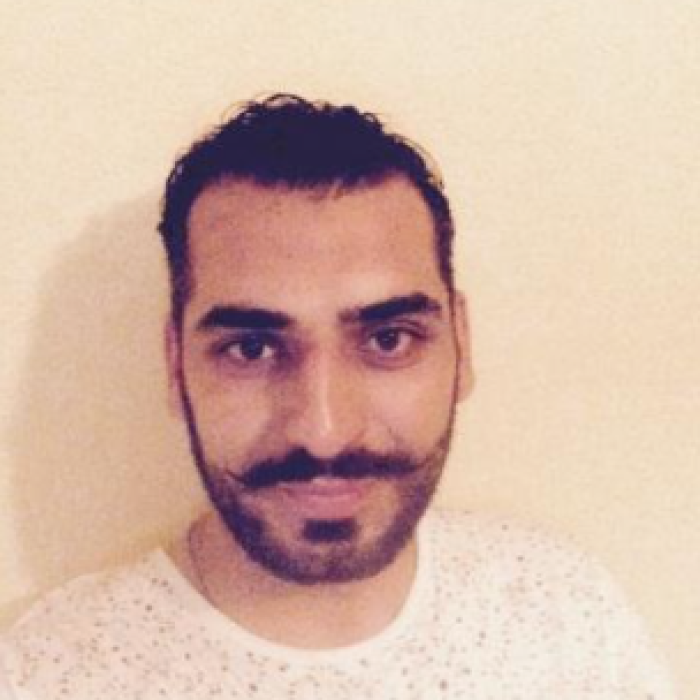 I'm 37 years old
and originally from Iran.
I'm in Germany for 7 years and 11 months
and live in Berlin, Germany.
I'm looking for
an internship
,
an apprenticeship
or
a permanent position
in the area of
Software engineering, programming
(Programmierung),
Banking, finance and insurance
(Ausbildung),
School, further education, university
(Fernstudium oder Job),
Building technology, structural engineering, civil engineering
(Antiquitäten),
Industrial and commercial clerks
(Ausbildung als Immobilienkaufmann),
Retail, wholesale and online trade
(Verkäufer),
Business consulting, business services
(Dolmetscher (auch Ausbildung)),
Management, Organization
(Job z.B. in Flüchtlingshilfe) or
Management, Organization
(Job).
Ich bin ein Flüchtling aus dem Iran und suche einen Job (gerne im LGBT-Bereich) oder eine Ausbildung im Büro oder als Programmierer in Berlin. Ich bin 30 Jahre alt und habe im Iran 7 Jahre als Verkäufer gearbeitet und habe dort Abitur gemacht. Ich lerne gerade Deutsch (derzeit habe ich in der Schule das Level A2 beendet, ich spreche jedoch besser, da ich mir die Sprache zuvor selber beigebracht habe) und spreche außerdem Englisch (Grundkenntnisse) sowie Farsi und Arabisch fließend.
Ich möchte nicht nur die Sprache weiter verbessern, sondern auch unabhängig sein und nette Kollegen kennenlernen und mich weiterbilden.
Verkäufer und Inhaber Saghar Shop

04/2008 - 09/2015

Abadan, Iran

Saghar Shop

Apprenticeship: Abitur

01/2001 - 01/2004

Abadan, Iran

Ali Ebrahim Schule

Status: Not completed

Apprenticeship: Realschul-Abschluß

01/1998 - 01/2001

Abadan, Iran

Pasdarah-Schule, Realschule

Status: Completed successfully