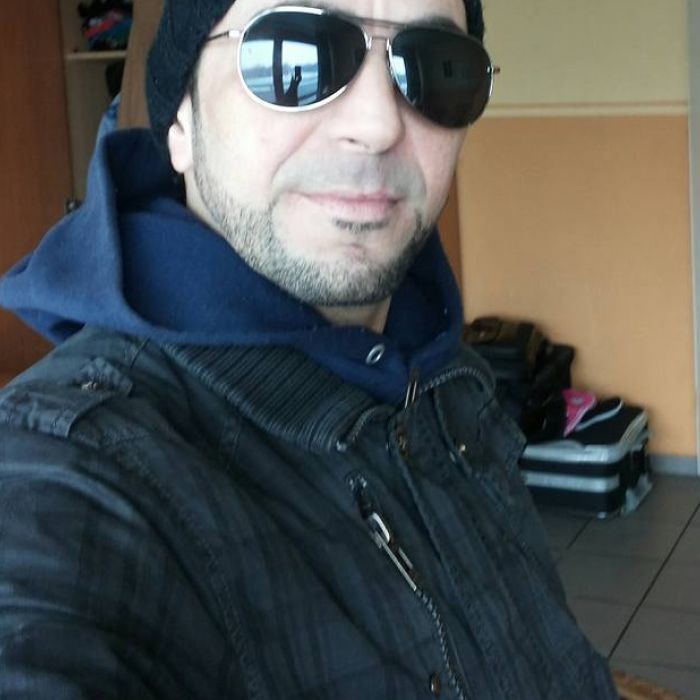 I'm 42 years old
and originally from Jordan.
I'm in Germany for 9 years
and live in Mannheim, Germany.
Sehr geehrte Damen und Herren.
Ich heiße Emad Mustafa und komme aus Jordanien. Ich bin 34 Jahre alt und lebe momentan hier in Deutschland in Mannheim. Ich bin verheiratet.
Ich habe gerade den Deutschkurs B,1 abgeschlossen und möchte natürlich nun auch das nächste Level schaffen.
Leider kann ich wohl momentan noch keinen Job hier in Deutschland finden, weil mein Deutsch noch nicht ausreichend ist.

Ich suche einen Job als Kellner, Küchenhilfe, Assistent des Restaurant Manager, Mitarbeiter Systemgastronomie oder Restaurantfachmann.
Bitte helfen Sie mir einen Job in ihrem Land zu finden und geben mir die Chance, mich Ihnen vorzustellen.
Ich bedanke dir schon mal für ihre Mühe im Voraus.
Emad Mustafa
Apprenticeship: - Shift leader program

02/2015 - 02/2006

, Jordan

Zyklus bei Restaurant Hardee's

Status: Completed successfully

Apprenticeship: - Importance of Coaching and Training

12/2012 - 12/2012

, Jordan

Zyklus bei Restaurant Hardee's

Status: Completed successfully

Apprenticeship: - Shift Leader and Supervisor

02/2012 - 02/2012

, Jordan

Zyklus bei Restaurant Hardee's

Status: Completed successfully

Apprenticeship: - Basic Management Training

02/2012 - 02/2012

, Jordan

Zyklus bei Restaurant Hardee's

Status: Completed successfully

Assistent des Restaurant Manager

11/2011 - 08/2014

, Jordan

Restaurant Hardee"s

Apprenticeship: - Food Safety and Security

11/2011 - 11/2011

, Jordan

Zyklus bei Restaurant Hardee's

Status: Completed successfully

Apprenticeship: - Basic Food Hygiene

10/2010 - 10/2010

, Jordan

(Zyklus bei Restaurant Burger King

Status: Completed successfully

Apprenticeship: - Basic Management Training

09/2010 - 09/2010

, Jordan

Zyklus bei Restaurant Burger King

Status: Completed successfully

superviser

01/2010 - 12/2010

, Jordan

- Restaurant Burger King

Apprenticeship: - How we work together

06/2006 - 06/2006

, Jordan

Zyklus bei Restaurant Hardee's

Status: Completed successfully

Studies: Grafik Design

02/2006 - 12/2007

, Jordan

College Qaddissiya

Diplom

Status: Completed successfully

superviser

02/2005 - 08/2008

, Jordan

Restaurant Hardee"s

Kellner im Restaurant

02/2002 - 11/2004

, Jordan

Beirut international Hotel

Studies: - Kunst service Hotels

08/2000 - 10/2000

, Jordan

Ibn Sina Institut

2000

Status: Completed successfully

Studies: Oberschule, Niederlassung Industrie

07/1999 - 07/2000

, Jordan

Hassan Khaled Abu Al Huda

2000

Status: Completed successfully