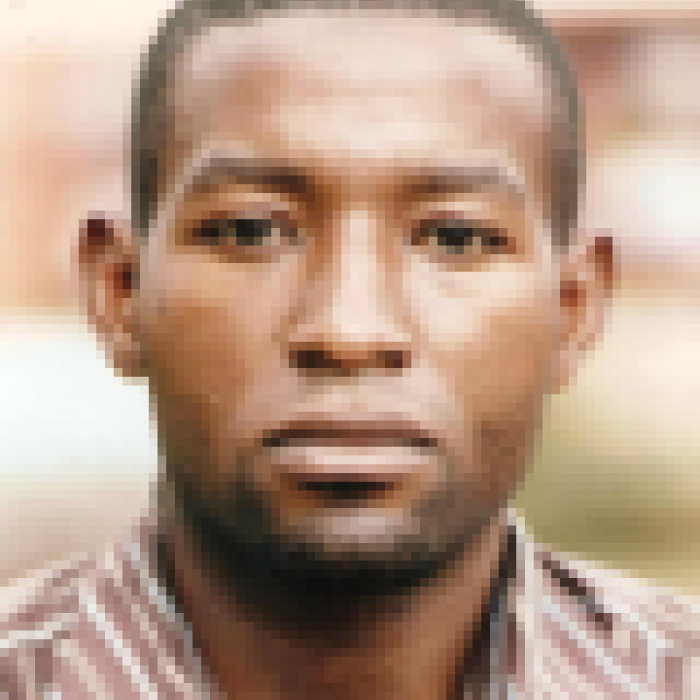 I'm 45 years old
and originally from Cameroon.
I'm in Germany for 7 years and 9 months
and live in Bad Krozingen.
Meine Qualitäten wie ein Arbeiter, und das macht mich die Person, die Sie benötigen, sind folgende: Sinn für Planung, guten Sinn für Initiative, viel Sinn für Beobachtung, gute Anpassung an Team arbeiten, gute Fähigkeit zur Durchführung der geistigen Disziplin, gute Fähigkeit zuhören, Neugier, Entschlossenheit, methodischen Geist, ausgezeichneten Sinn für Organisation, hervorragende Fähigkeit, Entscheidungen zu treffen ausgezeichnete Fähigkeit zur Analyse und Synthese, leicht zu kommunizieren und zu leiten und zu beaufsichtigen, viel Sinn für Genauigkeit, hohe Geschwindigkeit der Ausführung, Führung, Perfektionismus, Pünktlichkeit, Respekt, Verantwortung, Sinn für Ordnung, Sorge für eine gute Zusammenarbeit und Stabilität. Ich bin Tag, Nacht und Wochenende.
Netzwerkadminstrator und Programmierer

06/2013 - 06/2014

Istanbul, Türkei

Has Celik

- Technische und Verwaltungsstelle. Management - Personaladministration (Programmier- und Planen von Aufgaben und Personal, score)

11/2006 - 01/2013

Jaunde, Kamerun

Ets Hortilands

Techniker und Analytiker. Wartung von PCs in der IT-Installation Intervention, Konfiguration und Reparatur.

04/2005 - 09/2006

Jaunde, Kamerun

Ets Vam & Fils

Apprenticeship: Computer-Programmierer.

05/2004 - 11/2004

Jaunde, Kamerun

Afrilien.com Cameroun

Status: Completed successfully

Analyst programmierer

11/2003 - 03/2005

Jaunde, Kamerun

AFRILIEN.COM

Apprenticeship: Computer-Techniker

02/2003 - 03/2004

Mbalmayo, Kamerun

Dream Cass Info

Status: Completed successfully

Studies: Physik und der angewandten Informatik.

09/2000 - 06/2003

Jaunde, Kamerun

Universität von Yaoundé I

Diplom der Universität Studium in Physik und angewandte Informatik

Status: Completed successfully

Studies: Mathematik und Physik

09/1999 - 06/2000

Abong-Mbang, Kamerun

Klassische Gymnasium

Wissenschaftliche abitur : C

Status: Degree recognized in Germany