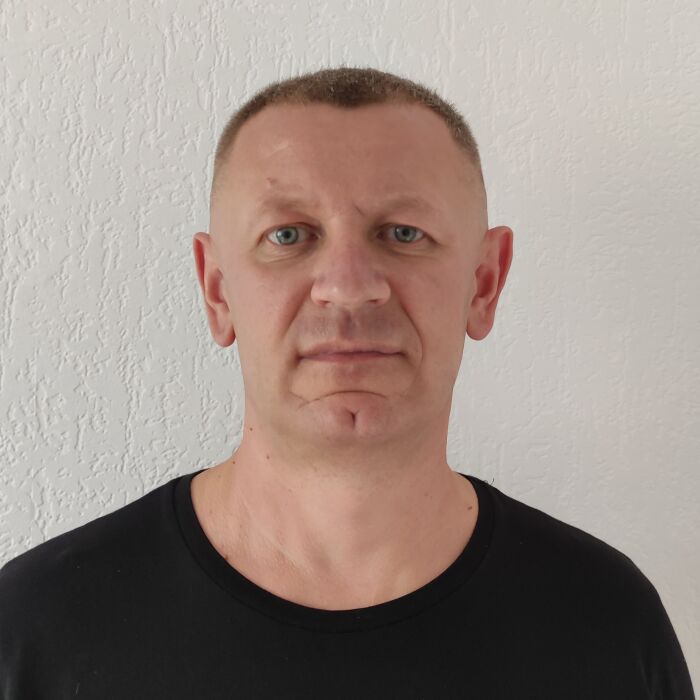 I'm 47 years old
and originally from Ukraine.
I'm in Germany for 7 months
and live in Wuppertal.
Mein Name ist Nicolai. Ich bin 47. Keine schlechten Angewohnheiten. Verheiratet, hat einen 18-jährigen Sohn. Alle zusammen sind wir in Deutschland, Wuppertal. Ich führe einen aktiven Lebensstil.
Меня зовут Николай. Мне 47 лет.Без вредных привычек. Женат,есть сын 18 лет. Все вместе находимся в Германии,Вупперталь. Веду активный образ жизни.
Ich bin aus der Ukraine. Ich habe einen Führerschein der Klasse B. Fahrerfahrung 20 Jahre mit dem Auto.
Studies: Fahrschule

02/2022 - 02/2022

Donezk, Ukraine

Fahrschule

Nein

Status: Completed successfully

Apprenticeship: Treiber

05/2007 - 02/2022

Kiew, Ukraine

Privatunternehmen

Status: Not completed

Treiber

05/2001 - 02/2022

Kiew, Ukraine

Privatunternehmen