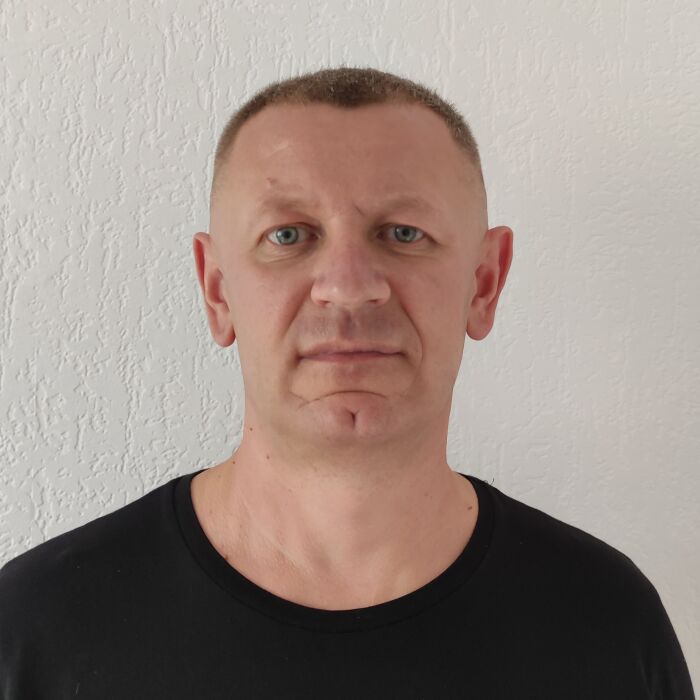 I'm 48 years old
and originally from Ukraine.
I'm in Germany for one year and 5 months
and live in Wuppertal, Germany.
Apprenticeship
Permanent job
Minijob
Truck driver

Warehouse, logistics, Trade, logistics, transport
Transport, Trade, logistics, transport
Mein Name ist Mykola. Ich bin 48Jahre Alt. Keine schlechten Angewohnheiten. Verheiratet, hat einen 19-jährigen Sohn. Alle zusammen sind wir in Deutschland, Wuppertal. Ich führe einen aktiven Lebensstil.

Ich bin aus der Ukraine. Ich habe einen Führerschein der Klasse B. Fahrerfahrung 20 Jahre mit dem Auto.
Studies: Fahrschule

02/2022 - 02/2022

, Ukraine

Fahrschule

Nein

Status: Completed successfully

Apprenticeship: Treiber

05/2007 - 02/2022

Kiev, Ukraine

Privatunternehmen

Status: Not completed

Treiber

05/2001 - 02/2022

Kiev, Ukraine

Privatunternehmen