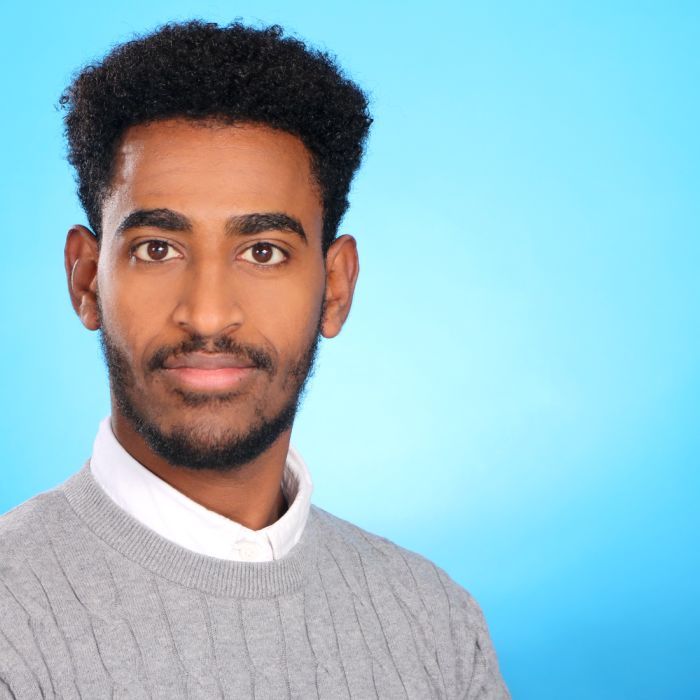 I'm 28 years old
and originally from Eritrea.
I'm in Germany for 7 years and 5 months
and live in Frankfurt am Main.
Ich bin im September 2015 nach Deutschland gekommen. Im November 2016 habe ich die Aufenthaltserlaubnis für drei Jahre erhalten. In Eritrea habe ich die Schule bis zur 11. Klasse besucht.
Im Januar habe ich das Abschluss eines Nanodegrees als Front-End Web Developer / IHK Zertifikat Qualifizierungsbausteine in Deutschland erhalten. Im Mai 2018 habe mein Deutschkurs auf Niveao C1 abglegt.
Ich bin im Umgang mit anderen Menschen sehr freundlich und aufgeschlossen. Mir macht es viel Spaß in einem Team zu arbeiten. Dabei zeichne ich mich besonders durch meine hohe Hilfs- und Lernbereitschaft aus. Ich arbeite geduldig an kreativen Problemlösungen.
Web Entwickler

02/2018 - 03/2018

Frankfurt am Main, Deutschland

Pavlos

Apprenticeship: Nanodegree Programmieren

08/2016 - 01/2018

Frankfurt am Main, Deutschland

Udacity Code door

Status: Degree recognized in Germany