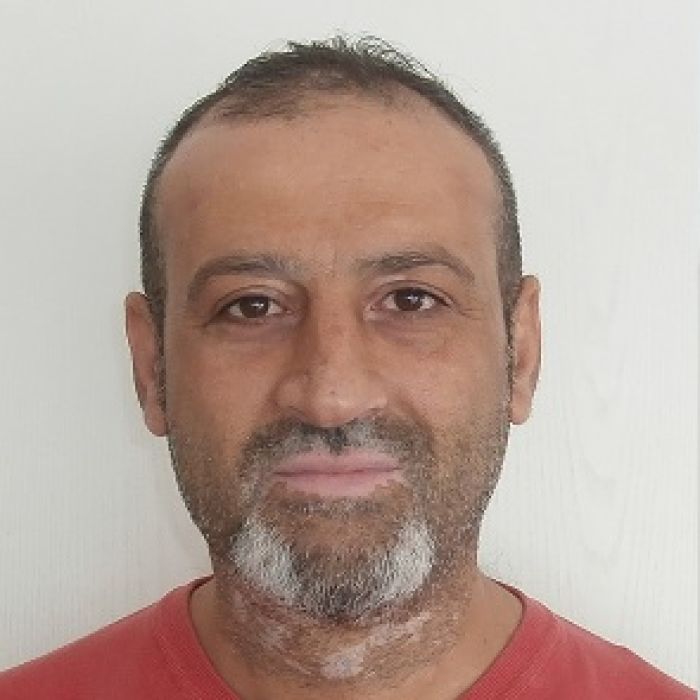 I'm 51 years old
and originally from Iraq.
I'm in Germany for 7 years and 11 months
and live in Berlin, Germany.
Ich bin ein aufgeschlossener, kontaktfreudiger Mensch.
Ich habe viele Jahre Fußball bei den Vereinen "Al Zoraa", "Altegarah" und "Al Siaha" in Bagdad gespielt.
Ich möchte mich selbstständig ohne fremde Hilfen versorgen können. Mithilfe einer guten Arbeit möchte ich meine Wünsche und Ziele erreichen.
Marmorschneider

06/2014 - 06/2015

Istanbul, Turkey

Firma eines Bekannten

Bäcker

05/2006 - 05/2009

Damaskus, Syria

Al Salam

Studies: Hotel & Toursimusgewerbe

09/1994 - 08/1998

Baghdad, Iraq

Technische Verwaltungshochschule - Al Zaafarannieh

Diplom

Status: Completed successfully

Praktikum Hotelgewerbe

09/1993 - 08/1994

Baghdad, Iraq

Hotel "Al Rasheed"

Apprenticeship: Diplom Hotel & Tourismus

09/1989 - 08/1994

Baghdad, Iraq

Hotelfachschule

Status: Completed successfully

Apprenticeship: Schulbesuch

09/1978 - 08/1989

Baghdad, Iraq

Schulbildung

Status: Completed successfully