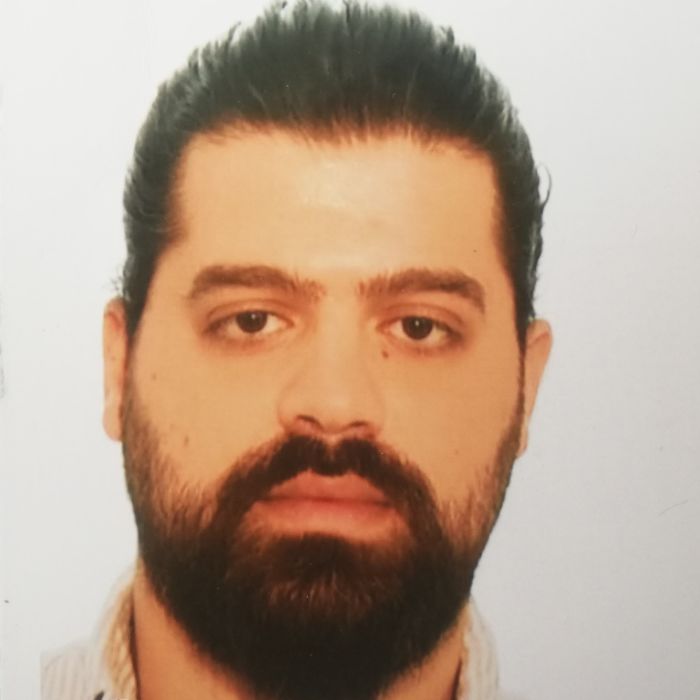 I'm 32 years old
and originally from Syria.
I'm in Germany for 7 years and 2 months
and live in Berlin, Germany.
I'm looking for
an internship
,
a permanent position
or
a minijob
in the area of
Banking, finance and insurance
(BWL),
Business consulting, business services
(BWL),
Tourism, hospitality, leisure
(BWL),
Warehouse, logistics
(BWL),
Housekeeping, property management
(BWL) or
General and other semi-skilled and unskilled occupations
(BWL).
Sehr geehrte Damen Und Herren,
hier ist Mohamad Alberro.
Ich bin Student an der Beuth Hochschule und studiere Betriebswirtschaftslehre(Dual).
Das ist eine Bewerbung um einen Praxisplatz im Rahmen des Dualen Studiums Betriebswirtschaftslehre für das Wintersemester 2020/21 an der Beuth-Hochschule.

Im Anhang finden Sie mein Bewerbungsschreiben sowie meinen Lebenslauf.
Vielen Dank, dass Sie sich die Zeit nehmen diese Bewerbung durchzusehen. Ich freue mich auf Ihre baldige Rückmeldung.
Mit freundlichen Grüßen,
Mohamad Alberro
Während meines Medizinstudiums im Syrien wurde mir klar, dass ich die Administrative Aufgaben im medizinischen Bereich und außerhalb des med
Studies: BWL

10/2020 - 04/2032

Berlin, Germany

Beuth Hochschule für Technik Berlin

Bachlor of Arts

Status: Not completed

Gastronomie

10/2018 - 09/2020

Frankfurt am Main, Germany

Mallah Firma

Arzt in der Notaufnahme

07/2013 - 09/2014

Idlib, Syria

Orient Hospital

Studies: MEDIZIN

07/2009 - 09/2013

Aleppo, Syria

Aleppo. Syrein

Bachelor of Science

Status: Completed successfully

Co-Gründer und Manager

11/2008 - 12/2011

Aleppo, Syria

Dar Alshifaa Apotheke