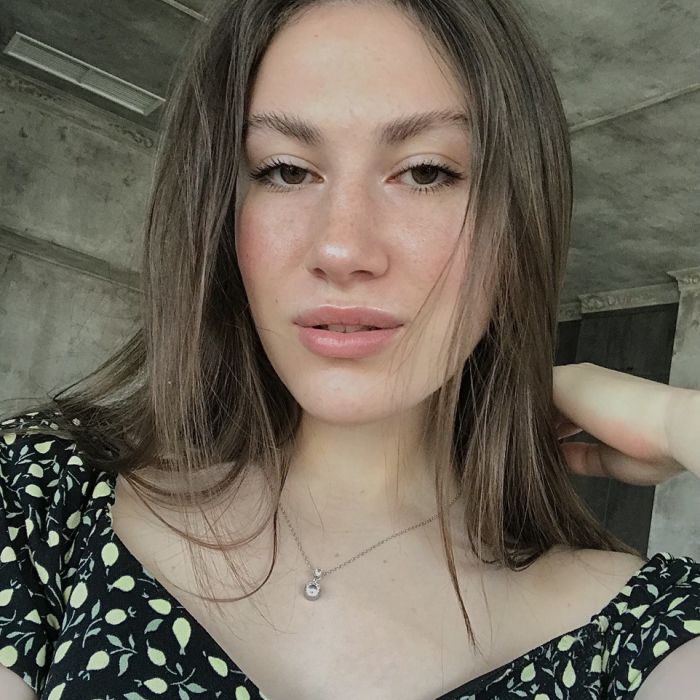 I'm 23 years old
and originally from Ukraine.
I'm in Germany for one year and 6 months
and live in Fulda, Germany.
Hallo mein Name ist Iryna Kostenko, aber ich werde gerne Ira genannt.
In Deutschland befinde ich mich nun aufgrund des Krieges in der Ukraine seit Anfang März, wurde herzlich aufgenommen und fühle mich hier mehr als wohl. In der aktuellen Gefahrenlage in meiner Heimat sehe ich vorerst keine Perspektive dorthin zurück zu kehren.
In der Ukraine war ich beschäftigt als Modeverkäuferin der Firmen Guess und Lacoste, ebenfalls arbeitete ich als Barista in einem der angesehensten Cafés Kiews "White Rabbit".
In der Ukraine habe ich den höchsten Schulabschluss und daraufhin einen Bachelor of Science in International Marketing erlangt.
Ich spreche fließend Ukrainisch und Russisch, spreche und schreibe fortgeschrittenes Englisch und lerne derzeit Deutsch in einem Sprachkurs(A1).
Ich möchte mich gut integrieren und meine Deutschkenntnisse verbessern, indem ich mit Kunden und Kollegen in Kontakt trete.
Modefachverkäuferin

10/2021 - 02/2022

Kiev, Ukraine

Guess Ultrashop

Barista

02/2020 - 02/2022

Kiev, Ukraine

White Rabbit

Modeverkäuferin

02/2019 - 12/2020

Kiev, Ukraine

Lacoste

Studies: International Marketing

09/2017 - 06/2021

Kiev, Ukraine

Kyiv National University of Trade and Economics

Bachelor of Science International Marketing

Status: Completed successfully