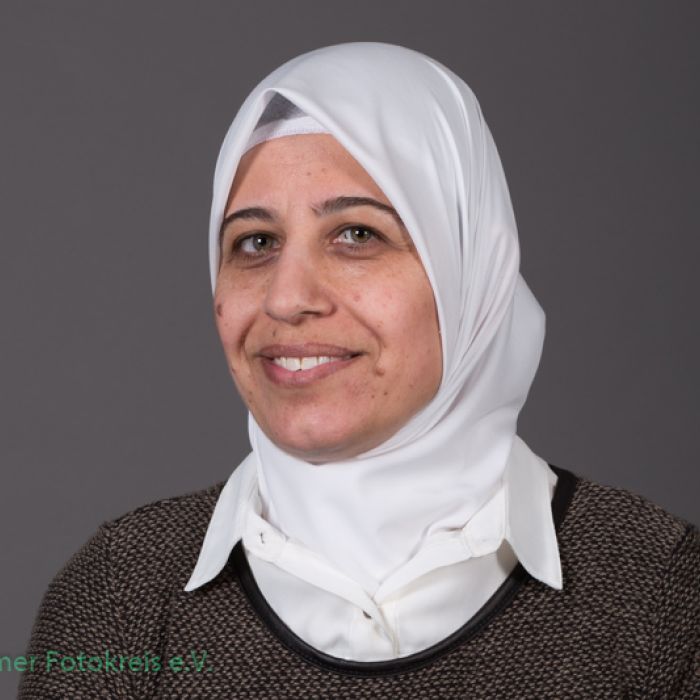 I'm 51 years old
and originally from Syria.
I'm in Germany for 8 years and 3 months
and live in Biberach An Der Riß.
Mein Name ist Falak Albush, ich bin 44 und komme aus Damaskus-Syrien. Ich bin ein sehr freundlicher und aufgeschlossener Mensch, arbeite gerne mit anderen zusammen und bin sehr kontaktfreudig und flexibel. Ich habe nach erfolgreich abgeschlossener Ausbildung 25 Jahre als Krankenschwester in Damaskus gearbeitet und würde diesen Beruf sehr gerne in Deutschland ausüben. Ein syrisches Ausbildungszeugnis liegt vor. Um in Deutschland arbeiten zu können, möchte ich hier eine Ausbildung als Krankenschwester absolvieren.
Da ich bereits 25 Jahre als Krankenschwester gute Arbeit geleistet habe, möchte ich meine Kompetenz hier einbringen.
Krankenschwester

11/1990 - 07/2014

Damaskus, Syrien

Syrischer Staat

Apprenticeship: Krankenschwester

09/1987 - 07/1990

Damaskus, Syrien

Staat

Status: Not completed