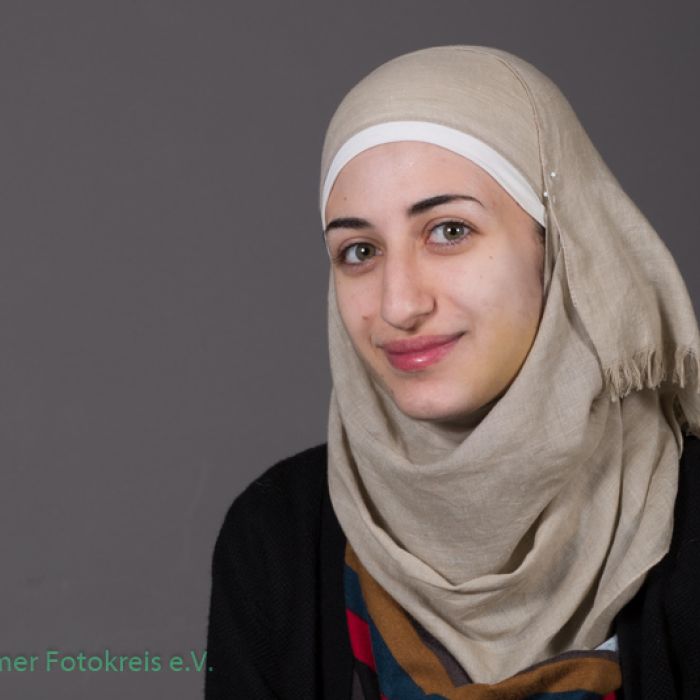 I'm 29 years old
and originally from Syria.
I'm in Germany for 9 years and one month
and live in Biberach An Der Riß, Germany.
Mein Name ist Rahaf Albush, ich bin 21 Jahre alt und komme ursprünglich aus Damaskus- Syrien. In Syrien habe ich mein Abitur erfolgreich abgeschlossen und anschließend ein Studium im Bereich Betriebswirtschaftslehre angefangen. Leider konnte ich mein Studium in Syrien nicht abschließen. In Deutschland möchte ich nun gerne die Initiative ergreifen und eine Ausbildung im Bereich Pharmazie anfangen. Ich habe großen Spaß am Umgang mit Menschen und interessiere mich sehr für den Bereich Medizin und Pharmazie. Ich möchte mich so gut und so schnell wie möglich in die deutsche Gesellschaft integrieren und meine sprachlichen Kenntnisse einbringen und erweitern.
Ich würde mich gerne auf dem deutschen Arbeitsmarkt einbringen und mich neuen Herausforderungen stellen.
Apprenticeship: Sprachschule

08/2015 - 08/2015

Munich, Germany

Münchner Volkshochschule - Vorbereitungskurs

Status: Completed successfully

Apprenticeship: Sprachschule - Goethe Institut

02/2015 - 04/2015

Schwäbisch Hall, Germany

B1 abgeschlossen - B2 noch nicht abgeschlossen

Status: Completed successfully

Apprenticeship: Gymnasium

09/2009 - 06/2013

Damaskus, Syria

Al Baath School - Erwerb Abitur

Status: Completed successfully

Apprenticeship: Secondary School

09/2004 - 06/2009

Damaskus, Syria

Sanawyet el Banat School

Status: Completed successfully

Apprenticeship: Primary School

09/2001 - 06/2004

Damaskus, Syria

Al Muhdtha School

Status: Completed successfully