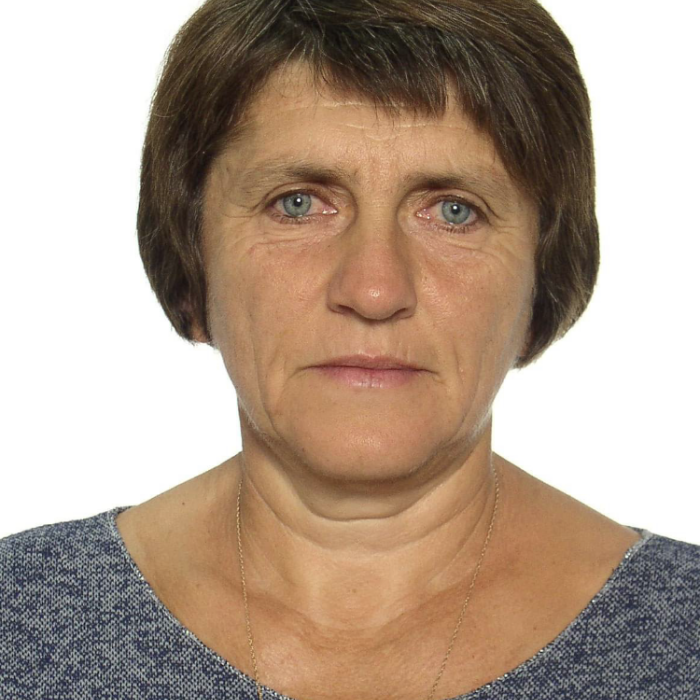 I'm 55 years old
and originally from Ukraine.
I'm in Germany for one year
and live in Bremen, Germany.
Guten Tag,
ich bin Oksana Chorna, eine Ukrainerin, die aufgrund des russischen Krieges gegen meine Heimat in Deutschland Zuflucht suchen musste. Ich bin 54 Jahre alt. Ich kochte leidenschaftlich und habe Erfahrung in Altenpflegebereich in Deutschland und in Polen. Ich spreche Ukrainisch, Russisch und Polnisch und verstehe auch etwas Deutsch. Ich bin neugierig auf die Welt und bereit zu lernen.
Wenn die Stelle noch frei ist, freue ich mich, Sie kennenzulernen.
Ich freue mich auf Ihre Antwort!
Herzlichst,
Oksana Chorna
Pflegekraft

06/2019 - 01/2022

Danzig, Polen

Privat

Erntehelferin

09/2012 - 10/2018

Skierniewice, Polen

Privat

Verkäuferin

07/2006 - 07/2012

Krovynka, Ukraine

Yaremko

Apprenticeship: Verkäuferin

01/2005 - 06/2005

Terebowlja, Ukraine

Jeremko

Status: Completed successfully