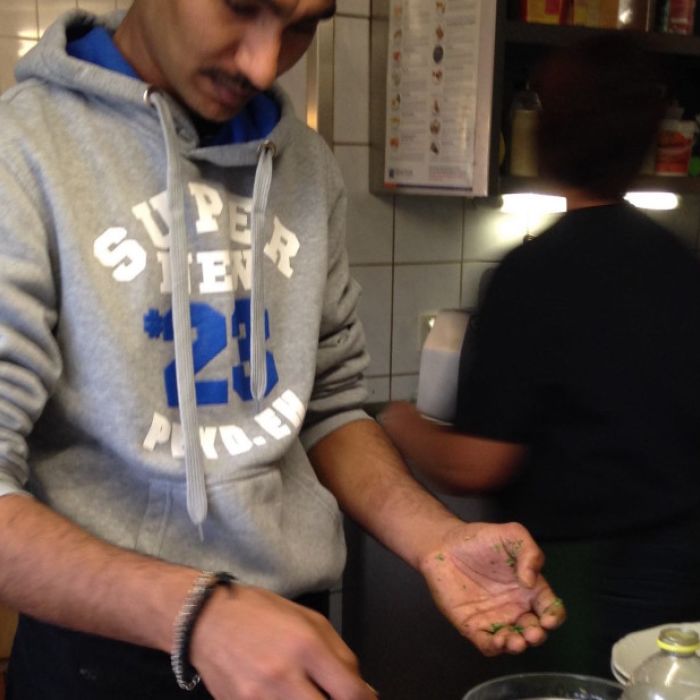 I'm 35 years old
and originally from Pakistan.
I'm in Germany for 8 years and one month
and live in Berg, Germany.
Qadeer, 27, ist zehn Jahre zur Schule gegangen, hat Koch gelernt und hatte mit seiner Familie in Pakistan ein eigenes Restaurant. 2012 floh er nach Libyen. Dort lernte er Schneider und arbeitete auf Baustellen als Laderfahrer. Seit 2015 ist er in Deutschland und hat bereits erste Erfahrungen als Beikoch in einer oberbayerischen Gastwirtschaft gesammelt. Er ist mobil und kann auch in München arbeiten.
Qadeer will sein Leben gerne selbst finanzieren, die deutsche Kultur und Sprache lernen und würde am Liebsten als Koch arbeiten.
Praktikum in der Küche

04/2016 - 04/2016

, Sweden

Schloss Hotel Berg

Apprenticeship: Koch

01/2005 - 01/2011

Jhelum, Pakistan

All Bilal Hotal

Status: Completed successfully