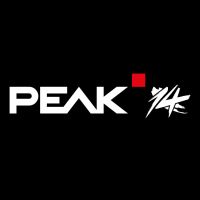 Industry

Electrical engineering, electronics, telecommunications, IT
PEAK-14 ist in der Medien-IT tätig. Wir sind Hersteller des Digital Asset Management Systems cavok. Unsere Kunden sind überwiegend Werbe- und Marketingabteilungen von Firmen, Mediendienstleister, Werbe- und PR-Agenturen. Wir haben viel vor und bieten unseren neuen Kollegen viele Möglichkeiten, die Zukunft mitzugestalten. Das Team, für das wir Verstärkung suchen, ist klein, multikulturell und unbürokratisch.
-------------
PEAK-14 is a media IT company. We are manufacturer of the Digital Asset Management System cavok. Our customers are marketing and advertising departments, media service providers, advertising and PR agencies.
We have major plans and offer our staff an opportunity to shape the future of media asset management systems.
The team that seeks new colleagues is small, multicultural and non-bureaucratic.