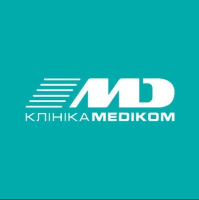 No. of employees

51 - 200
Industry

Health and social services
Medikom is a premium multi-profile clinic in Ukraine, where you can get skilled care in all major areas of medicine.
The main advantages of the clinic are:
- high level of qualification of doctors;
- Innovative medical equipment;
- European standards of medical services.
Key areas of work:
- gastroenterology;
- gynecology;
- cardiology;
- neurology;
- proctology;
- psychotherapy;
- urology;
- surgery.
Medikom is the first private acute care clinic in Ukraine.
It is the only private clinic in the country that has been cleared by the U.S. government and the Center for Disease Control and Prevention (CDC) to conduct medical examinations for immigration visas.