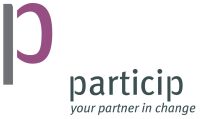 No. of employees

51 - 200
Industry

Science, education, research and development
Particip GmbH is an international project management and consulting company with a focus on international development cooperation. We work for various clients such as the European Union, World Bank, and national development agencies, such as GIZ and KfW. We coordinate interdisciplinary multinational teams for short-term and long-term assignments in developing, transition and industrialised countries and support them with methodological and technical know-how.

Particip has a strong commitment to various aspects of corporate responsibility.
Firstly, the company adheres to the General Equal Treatment Act (AGG) to ensure fairness and equality in its workforce. It maintains a transparent remuneration structure, adhering to the principle of "equal pay for equal work." The company's clear requirements for achieving different salary levels are accessible to all employees. Additionally, a flexible salary component tied to the company's profit margin allows employees to share in the organization's success. Furthermore, a seniority-based component has been integrated into the flexible salary system since 2014. Particip has also been recognized as a family-friendly workplace in Germany, promoting work-life balance.
Secondly, Particip actively supports environmental sustainability initiatives. The company endorses "Klimaschutz im Bundestag e.V." and advocates for a Germany-wide CO2 emission tax to combat climate change. Such a tax not only helps achieve national climate protection goals but also incentivizes investments in energy efficiency and renewable energy sources. Particip is a long-standing member of Greenpeace Germany, aligning with the Paris Agreement's climate targets and the imperative of limiting global temperature rise to 1.5 degrees Celsius. Additionally, the company shows solidarity with the #Fridaysforfuture movement, further highlighting its commitment to environmental responsibility.
Lastly, Particip contributes to social impact both globally and locally. Since 2007, the company has been a signatory of the UN Global Compact, aligning its strategies and operations with universal principles on human rights, labor, environment, and anti-corruption. At the local level, Particip supports charities such as "Tafel e.V.," an organization that collects surplus food and distributes it to those in need, reducing food waste and aiding individuals at risk of poverty.