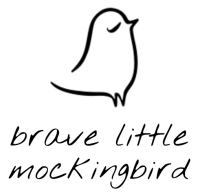 Industry

Marketing, PR and design
brave little mockingbird is a young Berlin based fashion start-up.
There is a story in each of us and this story that matters. That is why we believe that the courage to share it can make a difference in this world.
We create fashion that matters. Fashion that inspires men to explore their uniqueness and express it through their own style!