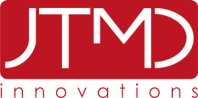 Industry

Electrical engineering, electronics, telecommunications, IT
We are a team of mobile and web enthusiasts - working based in Stuttgart for clients of a vast diversity of industries.


In the old economy you'd say >>Our portfolio is...<< but actually we are working in a very dynamic market - thus our skills and services need to move on with the quick changing mobile market. So long story short, we do everything from iOS / Android / PHP / RUBY / HTML 5 / JAVA / SQL development, Social Media Marketing, SEO, Consulting....


If you're a full stack mobile developer, just drop us a message :)


What skills (besides technical skills) are required?



* fluent in english


* german is not required


* willing to work in a team


* open to new technologies