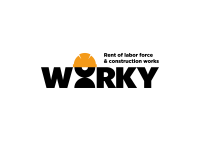 Industry

Construction, ancillary construction trades, wood, building services engineering
SonarExpert helps the employer and employee find each other, saving time for both.
In addition, we are engaged in construction work, ranging from general construction work, ending with electrical work
We have been running our business since 2016 and during this time we have gained vast experience in the field of labor leasing. We actively monitor the labor market and analyze it, being the first to know about the most popular vacancies.
In construction work, we find the best solution for the customer and implement it with high quality
we provide permanent contracts for work and decent wages