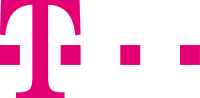 Mitarbeiter

mehr als 10000
Branche

Elektrotechnik, Elektronik, Telekommunikation, IT
Deutsche Telekom breathes new life into everyday objects – because in the Internet of Things, everything communicates with everything. Our colleagues are connecting objects, bringing the Internet into the car, and making our homes smart. What's more, we are creating digital lifelines for society and shaping the digital world of tomorrow.
Our experts are creating the Wirtschaftswunder 4.0 – digitization made in Germany, they are changing the economy with machine-to-machine communication. As digital fitness coaches, they are getting companies fit for the future. Small and medium-sized companies as well as the global players. They turn data into information, so that our customers can be successful with tailor-made services and products. Big data is the thing. None of this would be possible without our European network. Because even though our customers come from all kinds of industries, they all have one thing in common: They need a secure infrastructure with lightning speeds and high bandwidths for the digital transformation. And a service provider with innovative minds. Namely us. 228,000 employees around the globe make the digital world simpler for our business customers and consumers. The result is 151 million mobile customers, 30 million fixed-network lines and over 17 million broadband lines.
Your career at Deutsche Telekom
We guarantee: our jobs are as exciting and varied as our business. Under www.telekom.com/careers, digitization enthusiasts, Internet of Things fans, cloud computing and network experts, and delighters of customers in our service centers, can find all the information they need to start their careers at Deutsche Telekom.
Whether you're a student, graduate, technical expert or executive – we have the right start for you: www.telekom.com/getting-started. Or search directly for suitable vacancies: www.telekom.com/jobsearch.
Help us shape the digital future. Exciting career prospects and individual career paths are waiting for you in an innovative working environment.
Prospects for the future
We are on our way to becoming the leading European telecommunications provider. To achieve this, we need qualified and satisfied employees. That is why we are investing not only in building out our networks and technologies, but also in offering lifelong development opportunities to our staff. We pave the way for their expert or executive career. www.telekom.com/your-development