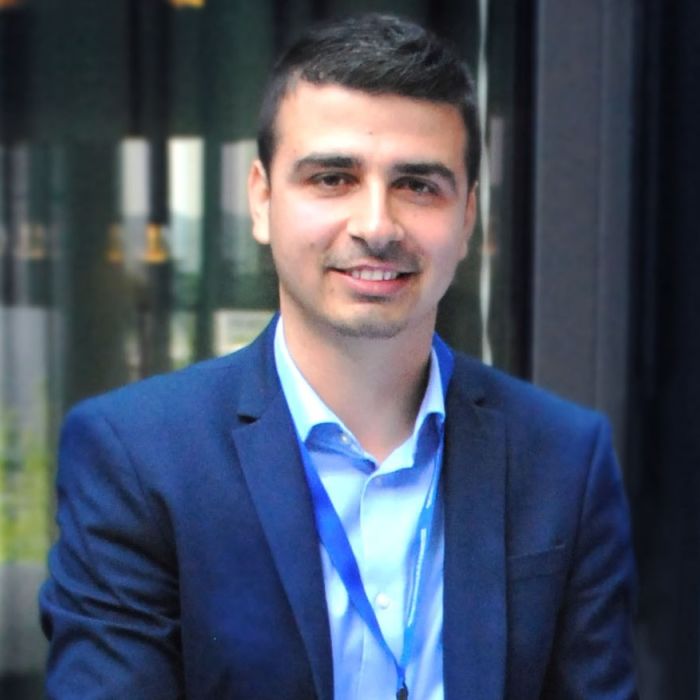 Ich bin 28 Jahre alt
und komme ursprünglich aus Albanien.
Seit 4 Jahren bin ich in Deutschland
und lebe in Hartmannsdorf bei Kirchberg.
I am Full-Stack .NET & Java Developer with 3+ years of experience, very strong mathematical background and teaching experience.
An organized, detail oriented and conscious self starter, able to strategize and prioritize effectively to accomplish multiple tasks and stay calm under pressure.
I can:
- Consult
- Build
- Setup
- Maintain
Web Apps built on top of technologies such are:
- C#,
- Asp.Net MVC,
- Java,
-JPA, JSP, JSF,
-Angular 2+,
- Web API,
- Entity Framework (Code or Database first approach)
- Html/Html5,
-Web Services (SOAP, REST)
- CSS/Bootstrap/Material Design etc.
Ich habe einen starken pädagogischen Hintergrund und umfangreiche Erfahrung im Informatic Bereich. Ich habe einen großen Lust zu lernen.
Mein bisheriger Werdegang
Albania

12/2018 - 02/2018

Tirana, Albanien

URT

Albania

09/2017 - 10/2018

Tirana, Albanien

Caos Marketing

Informatics Expert

05/2016 - 08/2017

Tirana, Albanien

General Prosecutor's Office of Albania

Informatics Specialist

03/2016 - 05/2016

Tirana, Albanien

Prosecution for Serious Crimes

Ausbildung: Trainieren

09/2015 - 10/2015

Tirana, Albanien

Science Policy / Ministry of Interior Affairs

Status: Erfolgreich abgeschlossen

Informatics Expert

07/2015 - 03/2016

Tirana, Albanien

General Prosecutor's Office of Albania

Ausbildung: Trainieren

12/2014 - 03/2015

Tirana, Albanien

General Prosecutor's Office of Albania

Status: Erfolgreich abgeschlossen

Ausbildung: Studium

09/2010 - 07/2015

, Albanien

University of Tirana, Faculty of Natyral Sciences

Status: Abschluss in Deutschland anerkannt

Studium: Mathematic & Informatic Engineering (Applied Math)

09/2010 - 07/2015

Tirana, Albanien

University of Tirana / Faculty of Natural Sciences

Master of Science

Status: Abschluss in Deutschland anerkannt