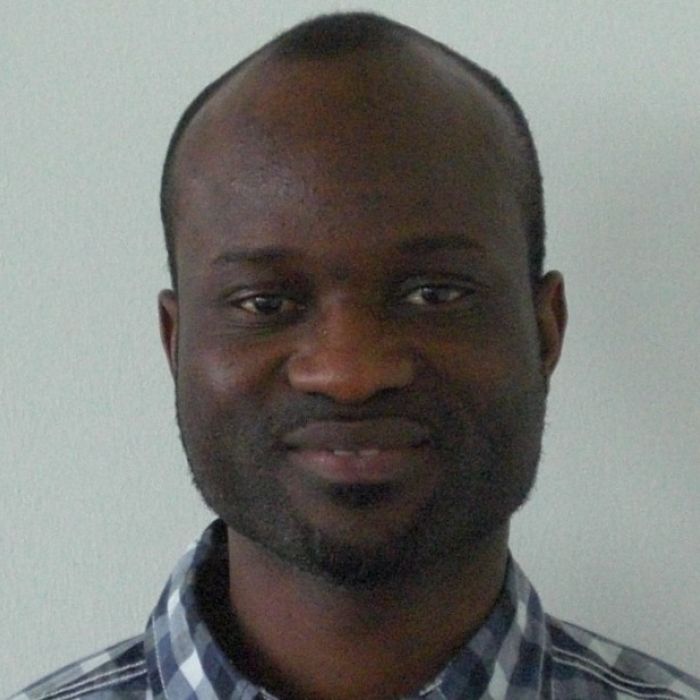 Ich bin 30 Jahre alt
und komme ursprünglich aus Sierra Leone.
Seit 6 Jahren und 6 Monaten bin ich in Deutschland
und lebe in Unterschleißheim.
I am interested in activities where I can initiate ideas and take up challenges. I am a good tam player with remarkable interpersonal, communication and IT Networking skills. I have a gentle and simple personality but yet confident and trustworthy.
I am highly motivated to find work in Germany. I am willing to learn under any circumstances.
Mein bisheriger Werdegang
IT-Informatiker Agent - IT Management and Cashier/Finance Officer, Agent for Pacific International Line

07/2014 - 09/2015

Freetown, Sierra Leone

Nevotrans SL Ltd.

IT- Informatiker - Networking Survey, Designing Networking Plans, Material Estimation, Inventory Management

01/2012 - 06/2014

Freetown, Sierra Leone

Faries International Services SL Ltd.

IT Informatiker - Formatting, Inventory, Computer & Racks Coupling, Desktop & Laptop Repair

11/2010 - 12/2011

Freetown, Sierra Leone

Insight Technologies SL LTd