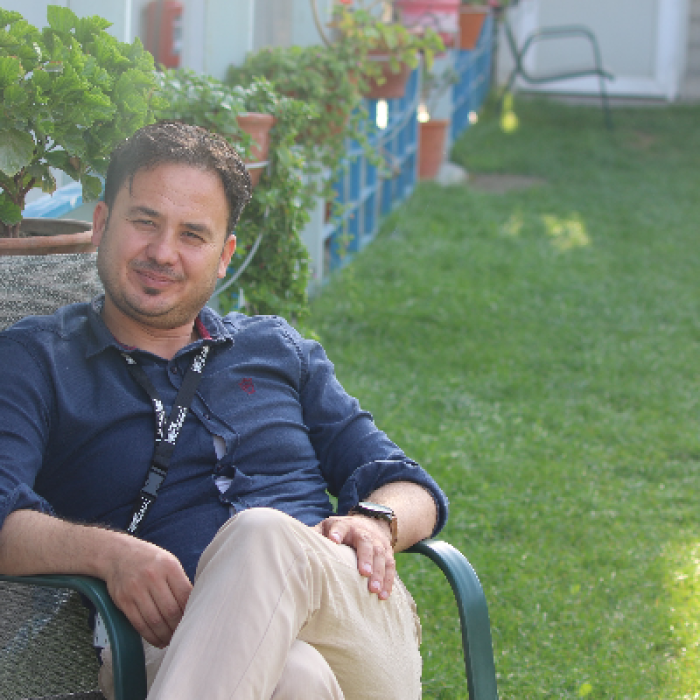 Ich bin 38 Jahre alt
und komme ursprünglich aus Afghanistan.
Seit 10 Monaten bin ich in Deutschland
und lebe in Kelkheim (Taunus).
I am from Afghanistan and recently been migrated to Germany and having work permit.
I have Bachelor of Business Administration with one year Certificate in Human Resources from London Chartered Institute of Personal Development and have obtained many certificates in administration from United Nations and other International Agencies.
I have 18 years of work experience in Office Administration, Project Management, Logistics and Human Resources mostly with United Nations in Afghanistan and International Agencies.

Well disciplined, self motivated, require less supervision, punctual, respect deadlines, team work, love new challenges.
Mein bisheriger Werdegang
Program Assistant

10/2018 - 09/2021

Kabul, Afghanistan

United Nations Development Program

Project Assocaite

04/2016 - 09/2018

Kabul, Afghanistan

UNDP

Studium: Bachelor of Business Administration

05/2015 - 01/2019

Kabul, Afghanistan

Maiwand Institute of Higher Education

Bachelor of Business Administration

Status: Erfolgreich abgeschlossen

Administrative Assocaite

06/2009 - 03/2016

Kunduz, Afghanistan

UNDP

Office Administrator

01/2009 - 06/2009

Kunduz, Afghanistan

Norwegian Refugee Council

Admin/HR/Logistic Officer

03/2007 - 01/2009

Kunduz, Afghanistan

FINCA Bank

Admin/Finance Officer

04/2006 - 03/2007

Kunduz, Afghanistan

Kunduz Rehabilitation Agency

Logistic Coordinator

02/2005 - 11/2005

Kunduz, Afghanistan

United Nations Office for Project Services

Regional Logistic Assistan

12/2003 - 01/2005

Kunduz, Afghanistan

UNOPS

Office Assitant

08/2002 - 12/2003

Kunduz, Afghanistan

Mercy Corps International

Ausbildung: Kunduz High School

03/1991 - 12/2003

Kunduz, Afghanistan

Government

Status: Erfolgreich abgeschlossen