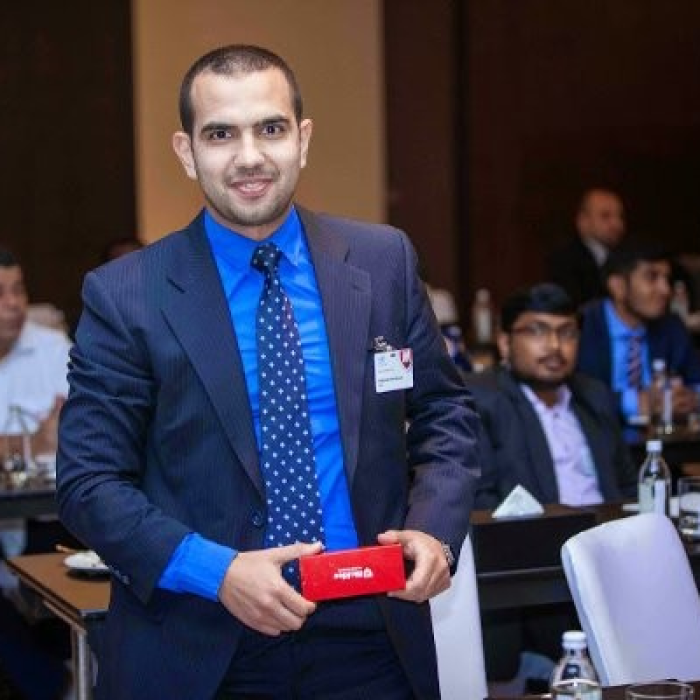 Ich bin 38 Jahre alt
und komme ursprünglich aus Ägypten.
Seit 4 Jahren bin ich in Deutschland
und lebe in Berlin.
Dear Team ,
I am very interested opportunities like Salesman/Business development and believe that my qualifications, education and professional experience would make me a strong candidate for the position plus ,y passion for new technologies to learn.
I am newly moved to Berlin with ambition and willing to succeed , I am working on my German language still yet I can fully support in English/Arabic.
Enclosed is my resume that more fully details my background and work experience, and how they relate to the position. As you can see mostly I am close to my customers to build the trust and the knowledge of my previous employer and earlier used to work closely with product management team .
I firmly believe that I can be a valuable asset to your team. I welcome the opportunity to speak with you about a position that would fit my profile and how my experience could help you achieve your goals.
Thank you in advance for your consideration.
Kind regards,
Mohamed Nassar
Mein bisheriger Werdegang
Territory Account Manager

01/2017 - 05/2018

Dschidda, Saudi-Arabien

Symantec

Regional Account Manager.

02/2015 - 01/2017

Riad, Saudi-Arabien

Trend Micro

Studium: Communications Engineering

10/2000 - 07/2006

Tanta, Ägypten

Tanta Univerity - Egypt

Bachelor of Engineering

Status: Erfolgreich abgeschlossen