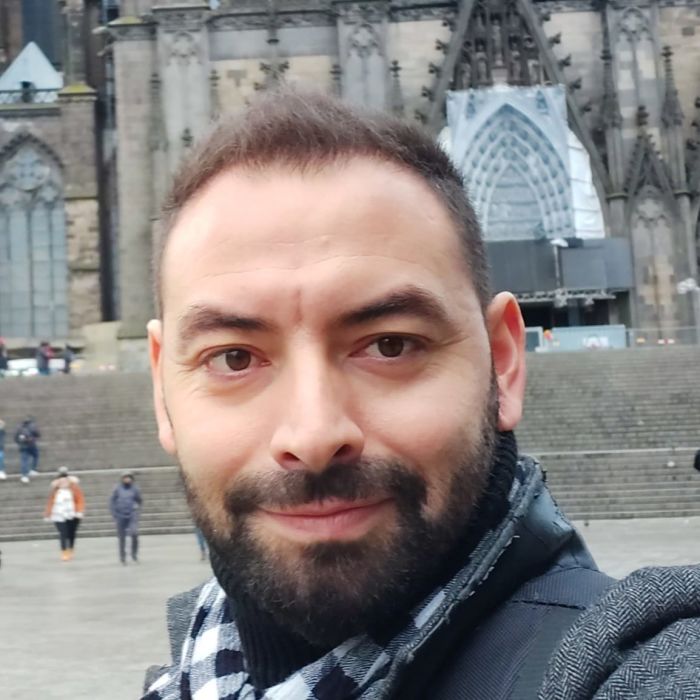 Ich bin 33 Jahre alt
und komme ursprünglich aus Türkei.
Seit 33 Jahren bin ich in Deutschland
und lebe in Traunstein.
I was born in 1988 in Uşak, Turkey. I graduated from Computer Programming and then bachelor
on Economics at the Suleyman Demirel University and Anadolu University. I am married and have 2
children. My family lives in Antalya.
I am software developer and have more than 12 years experience in IT sector. I work as software
developer for 8 years. Generally, ı work on softwares and programming for hospital sector.
In addition, i do freelance web sites and software to the needs of the market. I follow up and take care to
use the latest technologies in the software. In my latest software projects; I use coding on Layered
Architecture.
I'm open-minded, friendly and open to innovation. I am ambitious and learn quickly.
I developed a software on ticket-sales system for a company which sells tickets. On this system, the
company makes an average annual turnover of more than Euro 40.000. Furthermore.
I have a system for medical IT which a company performs medical imitation and can follow up the
operation, the current accounts and calculate the costs of products & services.
I do analyse on hospital database system for Hospital Management of Antalya City.
I would like to develop my foreign languages;English and German
I am working with IHK FOSA (Anwendungsentwicklung) to get the equivalence of Application Development Expert Technician. Processes started.
Mein bisheriger Werdegang
Software Developer

11/2014 - 05/2020

Antalya, Türkei

Antalya Provincial Health Directorate

Ausbildung: Süleyman Demirek Meslek Yüksek Okulu

09/2005 - 09/2007

Burdur, Türkei

Süleyman Demirek Meslek Yüksek Okulu

Status: Erfolgreich abgeschlossen

Studium: Bilgisayar Teknolojisi ve Programlama

09/2005 - 09/2007

Burdur, Türkei

Süleyman Demirek Meslek Yüksek Okulu

ÖnLisans

Status: Erfolgreich abgeschlossen