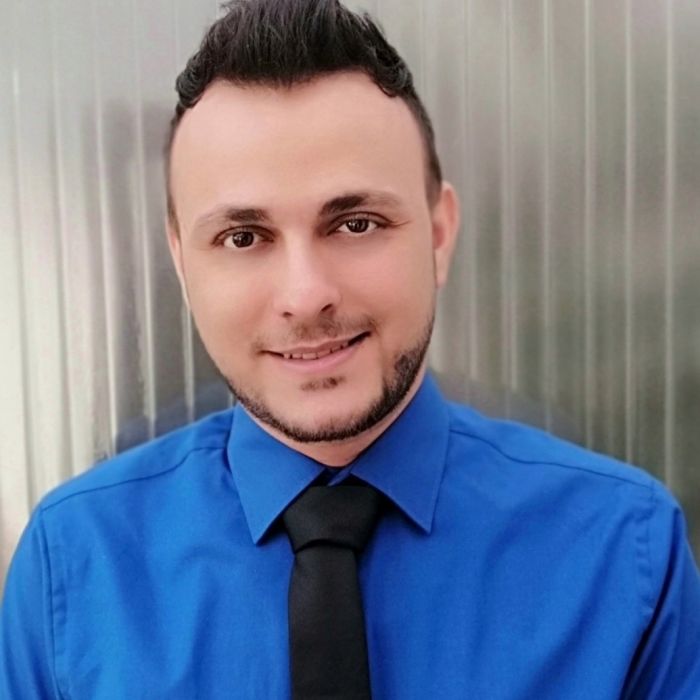 Ich bin 34 Jahre alt
und komme ursprünglich aus Syrien.
Seit 6 Jahren und 3 Monaten bin ich in Deutschland
und lebe in Goslar.
hello there,
I used to be English teacher but for the time being I can't unfortunately practice my job.
so I'm searching for something new, a new challenge, where I can be productive and useful as well. Currently I live in Goslar, Niedersachsen and ready to move to any other city once I get an opportunity of a new job.
open to new opportunities, on the go to learn anything new, always focus on fixing problems more than wondering how or why they happen.
Mein bisheriger Werdegang
English Teacher

11/2014 - 10/2015

Homs, Syrien

Al Amal private school

hotel receptionist

08/2011 - 07/2013

Homs, Syrien

Besan Hotel

English Teacher

09/2010 - 05/2013

Homs, Syrien

Al Marifs private school

sales

05/2009 - 07/2010

Homs, Syrien

Al-Baath Universität

Studium: English Language and Literature

05/2008 - 05/2012

Homs, Syrien

Al-Baath Universität

Bachelor

Status: Erfolgreich abgeschlossen

sales

02/2008 - 03/2009

Homs, Syrien

Adidas