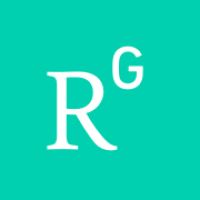 Branche

Erziehung, Bildung und Wissenschaft
ResearchGate is a professional network for scientists and researchers. It started when two researchers discovered first-hand that collaborating with a friend or colleague on the other side of the world was no easy task. Founded in 2008 by physicians Dr. Ijad Madisch and Dr. Sören Hofmayer, and computer scientist Horst Fickenscher, ResearchGate today has more than nine million members. Our international team of 240 people is based in the vibrant start-up capital Berlin.
If you'd like to join us on this journey please get in touch:
https://www.researchgate.net/careers
To learn more about us, please visit:
https://www.researchgate.net/about
Follow us on:
Facebook: facebook.com/ResearchGate
Twitter: twitter.com/ResearchGate.
ResearchGate's mission is to connect the world of science and make research open to all.