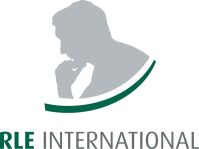 Branche

Architektur und Bauwesen
The RLE INTERNATIONAL Group is one of the world's leading development, technology and consultation service providers to the international mobility and energy industries. On the basis of our many years of development and methodological expertise, we can lay claim to 30 years of experience in devising innovative and effective solutions for our international customers. Locations in Europe, North America and Asia allow us to remain close to our customers. Our 1,500 employees constantly keep abreast of technological progress. Thanks to their wide-ranging skills and innovative ideas, they play an active role in shaping the future of our company. So that this remains the case, we continuously promote their personal and technical development. After all, only a company in motion will also be capable of moving ahead in the future.
In times in which changes often come as a surprise, it is important for a company to be fully aware of its identity and the guidelines by which it acts. Particularly in times of transformation, it is important to ensure consistency and to provide a -stable bridge between us and our customers, partners and suppliers. The "RLE Code of Values" creates the joint basis for competent and future-oriented action as well as a responsible working relationship.
Customer Orientation
Thanks to the expertise of our employees, we work together with our customers along the entire development process chain at a constantly high level. This ensures a balanced and profitable partnershipbased relationship in which all the parties involved in the process can rely on the commitments made.
Flexibility
As a technology-oriented company, we constantly optimise our products and processes to ensure that we can respond proactively and flexibly to current customer needs and meet new global challenges. At the same time, we always act in line with latest state of the art in technical development and stand apart from our competitors by constantly further developing our organisation.
Integrity
Those wishing to lead in a forward-looking way and plan carefully must be open to the needs of their -customers and staff. Trust forms the basis of our business relationships. We accordingly treat information with the due level of sensitivity and discretion. We involve and motivate our staff through transparent, prompt communication. This enables us to arrive at carefully made decisions, which can be understood by all those involved.
Recognition
Through targeted training and further education, we encourage our staff to achieve outstanding performance and motivate them to accept responsibility for challenging assignments. Accordingly, they are motivated in their work, to which they adopt a professional and creative approach, and ensure the ongoing further development of our company.
Sustainability
We exploit our vast store of knowledge and our expertise to develop sustainable solutions. The objective is to minimise the consumption of natural resources. In doing so, we make an active contribution to everyone's well-being.
We have been leaving tracks in the future of mobility for 30 years. RLE locations around the world provide our clients a direct go-to for solution-oriented consulting in their area. Our teams are extremely well-versed in the products and particularities of sophisticated clients, offering highly qualified services at all times.