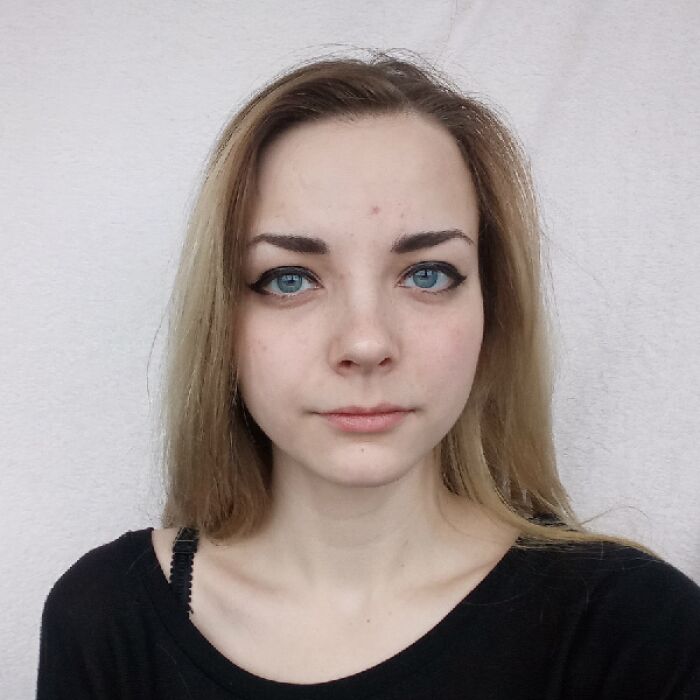 I'm 23 years old
and originally from Ukraine.
I'm in Germany for 10 months
and live in Steinau an der Straße.
Guten Tag, mein Name ist Nataliia, ich komme aus der Ukraine, ich bin 23 Jahre alt, ich habe Erfahrung in der Gastronomie (5 Jahre), in der Reinigung (1 Saison in Schweden), Erfahrung in einer Lebensmittelfabrik (1 Saison in Polen). Ich spreche Englisch, Ukrainisch, Russisch. Jetzt lerne ich Deutsch, nur die Grundstufe. Ich will wirklich arbeiten, ich freue mich auf neue Angebote.
Ich mag Deutschland sehr. Ich möchte aus der Sozialhilfe aussteigen und anfangen, für mich selbst zu sorgen, während ich etwas über Kultur l
Apprenticeship: Sozialpsychologe

09/2016 - 12/2022

Charkiw, Ukraine

NTU "KPI"

Status: Degree recognized in Germany

Barista

06/2016 - 11/2022

Charkiw, Ukraine

Milkiss