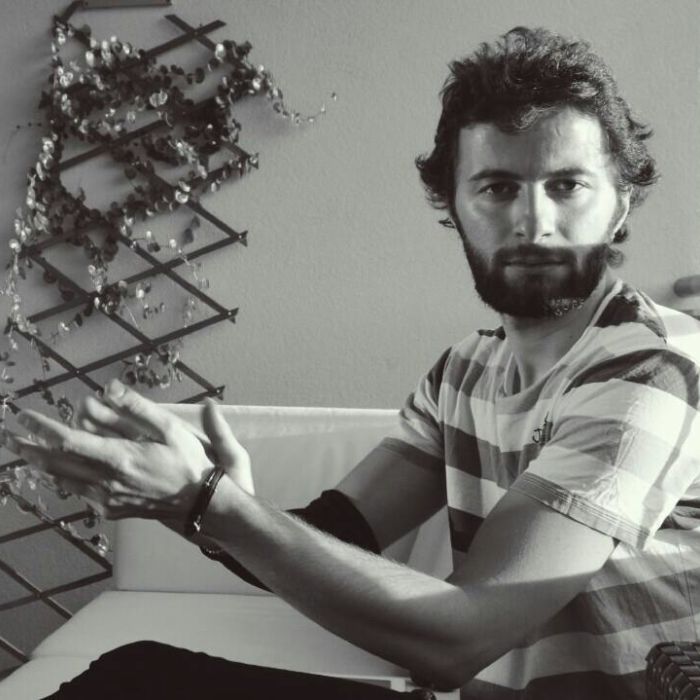 Ich bin 28 Jahre alt
und komme ursprünglich aus Syrien.
Seit 4 Jahren und einem Monat bin ich in Deutschland
und lebe in Berlin.
I studied classical guitar , at the university of HMT Rostock.
So basically I was a musician, an experience which is all about patience, efficiency, longer focus span, faster learning and deeper memory.
how ever after I finished with my studies, I turned back to my addiction which is technology,
I taught myself programming using online courses and getting the certificates in these languages,
Python, HTML5 , CSS , SQlite ,php ,Java
SQL , postgerSQL, MongoDB.
I have 1 year of work experience in which I used all of those skills above .
This October 2017, my studies start at TU Berlin, now I am looking for full-time/part-time for long term.
learning and having work experience is what I need, a great supportive team is my wish, and being one hell of a programmer some day is my goal.
I have always been described as hyper active/energetic, the bigger the challenges are the more I focus. pressure + great team = adventure
Mein bisheriger Werdegang
Software Developer

03/2017 - 09/2017

Berlin, Deutschland

Jkaref

Studium: Information Technologie

01/2017 - 01/2019

Berlin, Deutschland

TU Berlin

Bachelor

Status: Nicht abgeschlossen