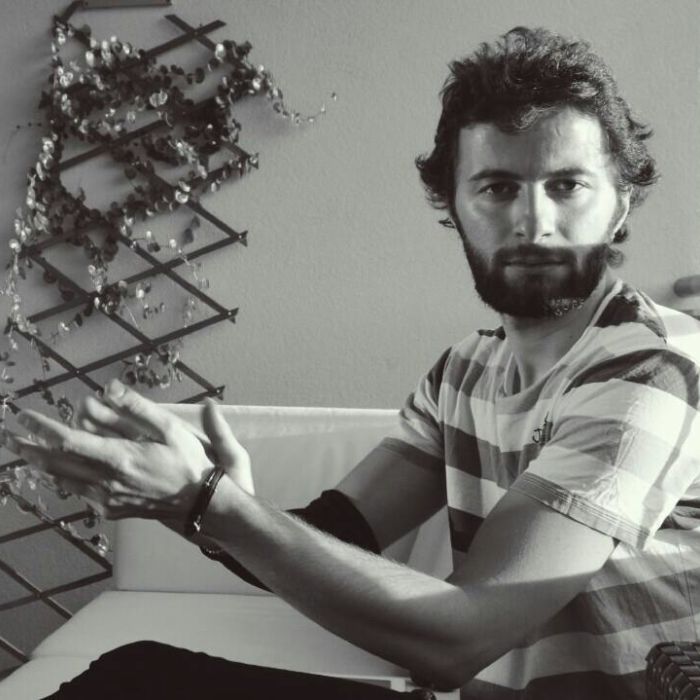 Ich bin 27 Jahre alt
und komme ursprünglich aus Syrien.
Seit 3 Jahren und 10 Monaten bin ich in Deutschland
und lebe in Berlin.
I studied classical guitar , at the university of HMT Rostock.
So basically I was a musician, an experience which is all about trying to get closer to perfection everyday working on patience, efficiency, longer focus span, faster learning and deeper memory.
how ever after I finished with my studies, I turned back to my addiction which is technology a year ago, so
I tout my self programming using online courses and getting the certificates in these languages,
Python, HTML5 , CSS , SQlite ,php ,Java
I still have almost no work experience other than some freelancing online for a while , and taking many online coding challenges online to sharpen my skills in Python mostly.
now I feel ready to work and have hands-on experience as I reached the point of where I should put what I know into practice.
This October 2017 my studies start at the university of TU Berlin, now I am looking for full-time/part-time "praktikum" long or short term.
leaning and having work experience is what I need, a great supportive teem is my wish, and being one hell of a programmer some day is my dream. so money, salary or working ours arrangements are absolutely not an issue for me.
I have always been described as hyper active/energetic, the bigger the challenges the more I focus. pressure + great team = pleasure
Mein bisheriger Werdegang
Studium: Information Technologie

01/2017 - 01/2019

Berlin, Deutschland

TU Berlin

Bachelor

Status: Nicht abgeschlossen