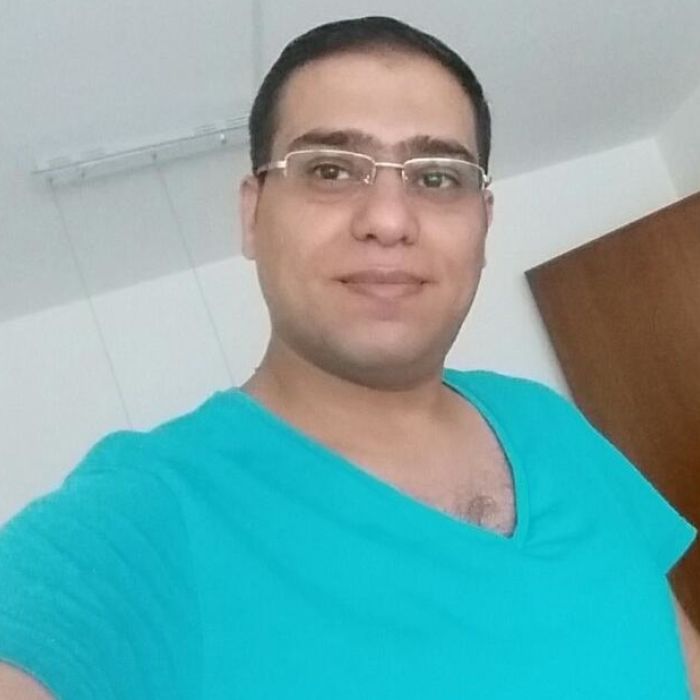 Ich bin 33 Jahre alt
und komme ursprünglich aus Syrien.
Seit 3 Jahren und 5 Monaten bin ich in Deutschland
und lebe in Gröbenzell.
Sehr geehrte Damen und Herren.
Ich heiße Muhammad Mohammad Nasir und komme aus Syrien. Ich bin 31 Jahre alt und lebe momentan hier in Deutschland in Fürstenfeldbruck
Ich mache gerade den Kurs B1.1. in München. Aber ich denke ich kann diesen Kurs nicht mehr machen wenn ich ein Praktikum mache. Ich suche nach einem neuen Sprachkurs, den ich Nachmittags oder abends besuchen kann.
Ich habe auch schon ein Praktikum in Deutschland bei der Firma MayFlower GmbH machen können.

Ich suche einen Job als Musikredaktor, Webentwickler, Radio- und Broadcast Techniker oder Account Manager.

Bitte helfen Sie mir einen Job in ihrem Land zu finden und geben mir die Chance, mich Ihnen vorzustellen.

Ich bedanke mich schon mal für ihre Mühe im Voraus.
Muhammad Mohammad Nasir
Communication and Accounts :
Facebook account : FB.COM / MMNASIR85
Skype account : MUHAMMADNASIR85
Qualifications:
university degree in mathematics – (the 4th year specialized in mathematical analysis ) - AlFurat University.
Practical skills :
First, computer programming :
• created a management program for clinics of P.H.F (Kuwait- patients helping fund) in Urfa-turkey.
• I am Programmer and web designer more than 13 years .
• I am good at Management servers and mastering all the programs FTP (File transfer Protocol) , a software to transfer files between servers and the server itself and dealing with web hosting and websites .
• Contributing to the launch of the channel " Deir al zoor " for the Syrian revolution .
• I am good at all office software and accessories (I studied those, even in the university).
• I am writing very quickly on the keyboard in Arabic and English.
• I have The possibility of maintenance of computers, both desktop or laptop.
• I was teaching office software in the faculties of Arts and Education at the University of the Euphrates .
• I was served as director of the student union site in Syria .
• I Programed and designed of many government websites( the industrial city - Student Union - lower Bar - the official website of the province of Deir Ezzor site - University of the Euphrates ... )
• Programming and design of many of the websites of the trade or media category (Eastern Media Services - Arab Company for vital industries - Company Contracting and employment .. )
Second: Foreign languages:
Mother language is Arabic.
writing and speaking English is excellent .
My level is B1 in German language.
my talk is acceptable in Turkish.
Third, the media field and journalist :
Completion of media courses in the undergraduate (by National Union of Syrian Students)
Work as director and administrator for several years at the site of the National Union of Syrian Students .
Working as Controlling and Broadcasting manager in HawanaSyria FM Radio Station in Turkey.
I am a web Programmer dealing with PHP & MySql .
Mein bisheriger Werdegang
Studium: Introduction to HTML5 by University of Michigan on Coursera. Certificate earned on September 3, 2016

08/2016 - 09/2016

München, Deutschland

University of Michigan

HTML5 Programmer

Status: Abschluss in Deutschland anerkannt

Studium: Introduction to CSS3 by University of Michigan on Coursera. Certificate earned on September 10, 2016

08/2016 - 09/2016

München, Deutschland

University of Michigan

CSS3 Programmer

Status: Abschluss in Deutschland anerkannt

Studium: Interactivity with JavaScript by University of Michigan on Coursera. Certificate earned

08/2016 - 09/2016

München, Deutschland

University of Michigan

JavaScript Programmer

Status: Abschluss in Deutschland anerkannt

Praktikum (Zend Framework 2) /git/HTML5/PDO/MySQLi/Bootstrap/Lamp Server/PHP-OOP/IDE PhpStorm

07/2016 - 12/2016

München, Deutschland

ViaZenetti Gmbh

Praktikum (Symfony Framework 2) /github and how teams work.

10/2015 - 12/2015

München, Deutschland

MayFlower Gmbh

control and broadcasting Manager

03/2014 - 06/2014

, Syrien

"Max Vision Group" - company and Radio Station

Created a management program

11/2013 - 01/2014

, Kuwait

clinics of P.H.F (Kuwait- patients helping fund)

Statics studies for "CHF', and for MSF about Typhoid fever in Deirezzor , Managing many Syrian local and small relief institutions

05/2012 - 05/2013

, Syrien

CHF

Al-Sharqia

07/2010 - 08/2011

Gouvernement Deir Ez-Zor, Syrien

Al-Sharqia for Media Services (creating websites for some companies)

office secretary

09/2009 - 02/2010

Gouvernement Deir Ez-Zor, Syrien

branch of GWDC

Radio Operator

03/2009 - 08/2009

Gouvernement Deir Ez-Zor, Syrien

GWDC (Great Wall Drilling Company- Chinese Petroleum Company in Syria)

Ausbildung: Programierer

02/2008 - 10/2011

Gouvernement Deir Ez-Zor, Syrien

Many Companies

Status: Erfolgreich abgeschlossen

Director of I.T.

03/2005 - 02/2009

Gouvernement Deir Ez-Zor, Syrien

(N.U.S.S) the National Union of Syrian Students

Studium: Mathematic

06/2004 - 06/2010

Gouvernement Deir Ez-Zor, Syrien

Al- Furat University

Bachelor of of Mathematics

Status: Erfolgreich abgeschlossen