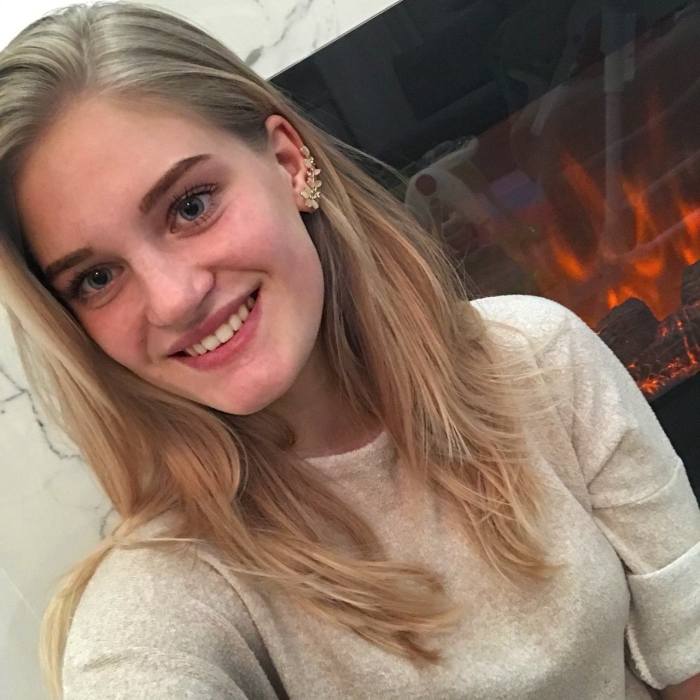 Ich bin 19 Jahre alt
und komme ursprünglich aus Ukraine.
Seit 3 Monaten bin ich in Deutschland
und lebe in Merching.
Hey! My name is Maria, I'm 19. I'm a young and passionate designer from Ukraine. Because of the war, I was forced to leave my country and took refuge in Germany. Now I want to be useful for your country by developing various creatives and designs. I complete various design tasks creatively and on time. Attentive to the requirements and wishes of the customer. I can make designs ranging from a full-scale online store to a beautiful and selling business card.
For an accurate understanding of the future project, I will analyze the target audience and the prototype of the future project.
○ Design tools: Figma, Adobe Illustrator, Adobe Photoshop, Axure.
○ Development environment: graphic design, UI/UX design for landing pages, mobile e-commerce applications, responsive design.
○ Skills: Designing websites and mobile applications, designing banners for Google Adwords and various graphic design: logos, business cards, brochures and magazine pages, creating a full-fledged company brand book.
○ Upper Intermediate English.
I am happy to implement your project!
For me, design is a way of expressing myself. I make people's lives brighter when I make comfortable and creative designs!
Mein bisheriger Werdegang
Graphic designer

12/2021 - 02/2022

Charkiw, Ukraine

7t5 agency

Ausbildung: Graphic design and painting courses

09/2019 - 09/2020

Charkiw, Ukraine

Kharkov State Academy of Design and Arts

Status: Erfolgreich abgeschlossen